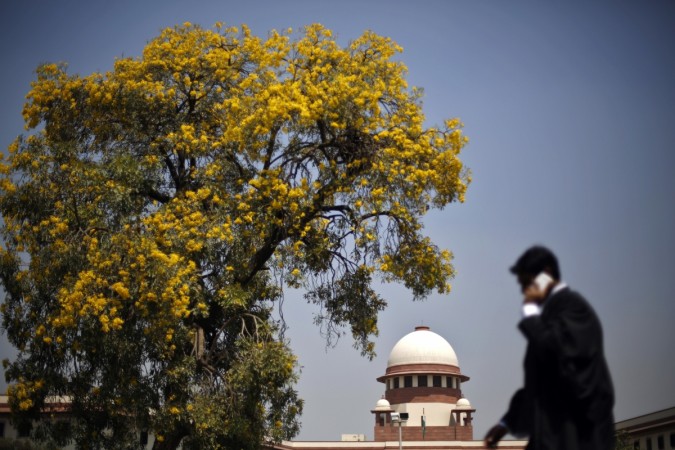 The Chief Justice of India, Justice Jagdish Singh Khehar, has imposed heavy fines on two people for filing frivolous cases with the Supreme Court and wasting its time and resources at a juncture where more than 60,000 cases are pending in the apex court. What has exacerbated matters is the non-appointment of judges by the government: Only this week has the government cleared the names of five judges to join the apex court and lighten the load.
Also read: SC issues contempt notice to controversial Calcutta HC judge CS Karnan
The immediate trigger was a case filed by a professor from Maharashtra, who had filed a case challenging a circular issued by the Gujarat government. CJI Khehar, who was hearing the case along with Justices DY Chandrachud and NV Ramana, said: "Whatever the case, we have to read all these pages. My brother, judges are young and they have no problem going through the entire records. But I am old. Look at my white beard. After reading all this I also feel tired. So, please."
Then, when the professor's lawyer said she wanted to withdraw the case, CJI Khehar said he had started imposing heavy fines on those who filed frivolous lawsuits, and proceeded to impose a penalty of Rs 1 lakh on the petitioner. However, he also allowed her to withdraw the case.
Then, when her lawyer tried to get the fine waived, CJI Khehar reportedly shot back: "No. This has to stop and only this way it can stop. For years, we have not done it. See, if you have a good cause, we are with you. But not for such petitions, which take away judicial time."
An MLA from Bihar saw a bigger fine imposed on him. Ravindra Singh of the Rashtriya Janata Dal had initially filed a case in a high court on the veracity of a newspaper article that was more than two decades old. When the HC ruled against him, he filed a petition with it. When the court dismissed that, he moved the apex court against the last order.
Then, when the MLA's lawyer tried to get the fine reduced, CJI Khehar said the amount of the fine imposed on him should be increased because he — the MLA — was committing the "unpardonable" act of wasting the time of the judiciary when so many cases were pending and there were not enough judges.
The imposition of fines on frivolous cases or other things that waste the judiciary's time is not coming out of the blue. CJI Khehar had, soon after he had taken over, said: "Things cannot go on like this. I will start imposing heavy cost on adjournment seekers. I find government lawyers the biggest culprit. How will cases finish?"