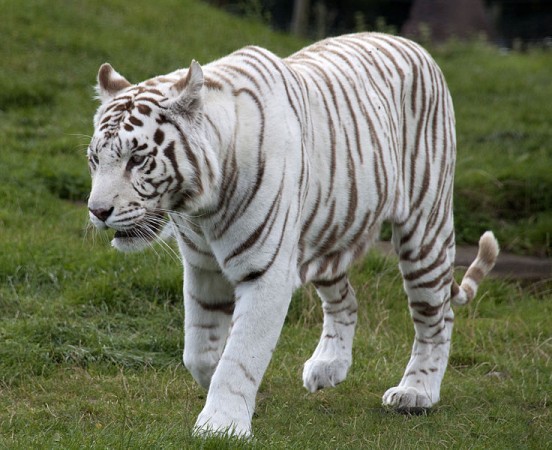 Residents of Tuttle in Oklahoma, United States, were in for the scare of their lives not just due to a strong tornado, but because wild animals including lions and tigers were feared to have escaped from a wildlife park damaged in the storm.
The tornado that hit Oklahoma on Wednesday damaged a section of the Tiger Safari Park in Tuttle, and the Sheriff's county soon reported that several wild animals were on the loose.
It is not clear which animals escaped, but the safari is home to tigers, lions, and leopards as well.
All the animals that were on the loose have now been found.
Residents had been warned to stay indoors as the animals roamed the city.
Tiger Safari in Tuttle, OK was hit by the storm. Wild animals have escaped. Do NOT leave your homes. #BREAKING @kfor

— Lance West (@lancewest) May 7, 2015
All escaped animals from Tiger Safari in Tuttke, OK are safe and accounted for. #BREAKING @kfor — Lance West (@lancewest) May 7, 2015
The news soon became the talking point on Twitter in the United States, with hashtags #Tigernado trending.
I can see the promos now. #tigernado #okc pic.twitter.com/rX2TKr8jjF

— Brad Panovich (@wxbrad) May 7, 2015
It's Jumanji out there, guys. Be safe. #tigernado — Andrew Burkhart (@awburkhart) May 7, 2015
Oklahoma right meow #Tigernado pic.twitter.com/uaP2UPxugz

— Mason Monroe Pinion (@MasonPinion) May 7, 2015