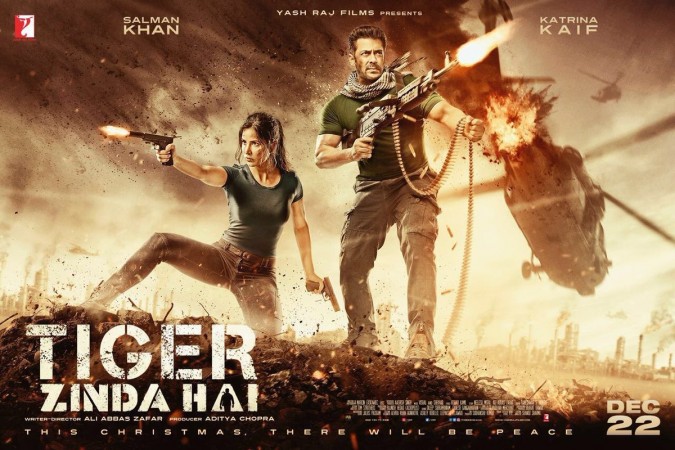 Salman Khan and Katrina Kaif's Tiger Zinda Hai is set to release on December 22. From the trailers to the songs, everything has won hearts and the videos have gone viral.
The first instalment, Ek Tha Tiger, was a blockbuster and fans expect that this movie's fate will be the same as well.
However, director Ali Abbas Zafar is tensed and feels a lot of pressure about the box office collection of Tiger Zinda Hai. Yash Raj Films has invested a whopping amount in the movie and thus, the budget is massive.
So, it has made Ali tensed whether he will be able to pay every penny with his movie to the producers or not. Does he not trust Salman or it is because of YRF, which has failed to give hits for a long time?
Ali told SpotboyE: "As a director, you are answerable to the producer, YRF in this case. So, every penny that has been spent by them is my responsibility. I have to make sure that my producers get it back. This is actually my biggest pressure on the film more than anything else."
"The good thing is when you see the film, every penny spent will be seen. But let me tell you that the big budget was required by the story because when you mount a film of such a scale like TZH, you need to make the audience believe that you were in a war zone country and this is how it functions in this scenario," Ali added.
"Every detail in camera gets registered. This gives you extra pressure and pushes you to make a film that people would notice the hard work you have put in, identify the efforts and then like the film."
This is Ali's second movie with Salman and by now, he must know that the superstar's name and successful franchise are the two big factors which will make Tiger Zinda Hai a success. On top of that, it has Bollywood's favourite jodi – Katrina and Salman.