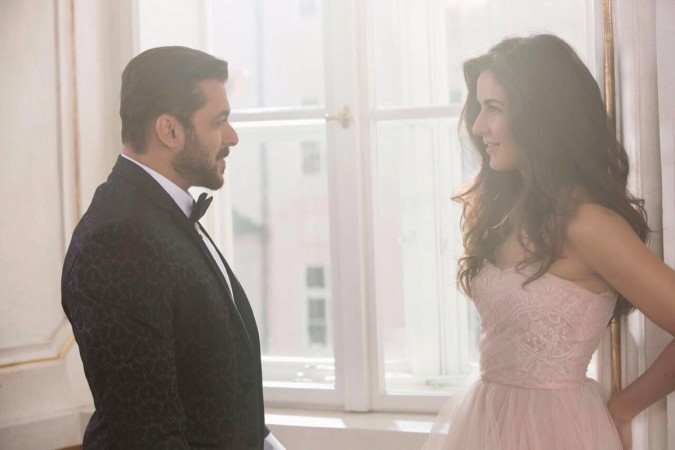 Salman Khan's much-awaited movie of this year – Tiger Zinda Hai – is set to hit the screens this Christmas. The makers of the movie have released a poster which features Katrina Kaif and Salman in a killer look.
In the poster, both the actors are firing bullets and look wounded. This hottest on-screen pair can look sexy in any avatar, isn't it?
However, their look surely reminds us of Tom Cruise and Cameron Diaz from Knight and Day. Will Katrina and Salman be the next action couple on-screen?
They had earlier won hearts with their looks and performances in Ek Tha Tiger and now, they are back with its sequel after five years.
A few days ago, the first poster of Tier Zinda Hai had featured Salman holding a gun. The tagline of that poster had said: "No one hunts like a wounded Tiger"
Salman has shared the latest movie poster and captioned it: "Tiger is back."
Take a look at the TZH movie poster here:
Salman Khan's Tiger Zinda Hai is one of the most awaited movies of this year, and the latest poster of the movie by Yash Raj Films is making fans even more restless for its release.
The makers of Tiger Zinda Hai have been sharing some interesting pictures from the sets of the film at regular intervals.
While some of the photos show Salman and Katrina Kaif's chemistry, others give a hint of the high-octane action sequences.
Several other photos from the movie have also been shared so far. Most of them were shared by Katrina. In fact, before the movie poster, Kat shared her and Salman's photo on social media and captioned it: "#Drama .......the calm before the storm."