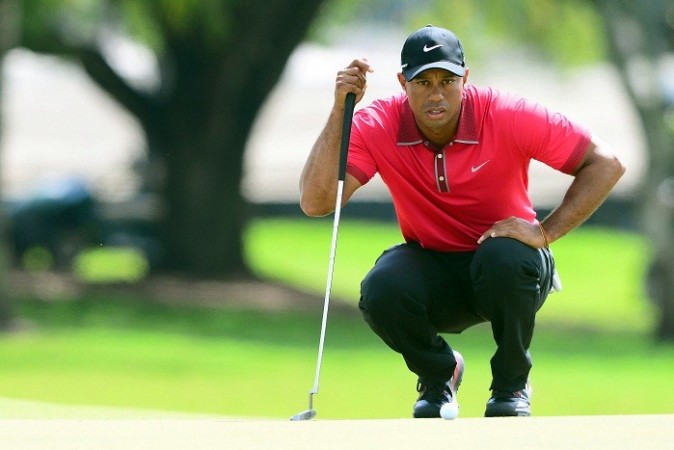 Tiger Woods pulled out of the Arnold Palmer Invitation due to injury, and is now a major doubt for the Masters.
Woods has been struggling with a back problem for quite a while now and posted on his official website he would not be able to defend his title in Orlando.
"I personally called Arnold to tell him that, sadly, I won't be able to play in his tournament this year," Woods said in a statement on his website. "I would like to express my regrets to the Orlando fans, the volunteers, the tournament staff and the sponsors for having to miss the event.
"Unfortunately my back spasms and the pain haven't subsided. It's too early to know about the Masters and I will continue to be evaluated and work closely with my doctors. I feel badly that I won't be able to play in this great tournament this week."
Woods has had issues with his back all season, and pulled out of the Honda Classic after 13 holes on 2 March. The 38-year-old then continued to be troubled by his back at the WGC-Cadillac Championship at Doral a week later and looked frustrated.
The 14-time Major winner seemed aggravate the injury in the final round, on his way to shooting a disastrous 78, his highest ever score in the final round as a professional.
"If it flares up, it flares up," he said after the painful round. "It's just a matter of keeping it calm, and we had a quick turnaround here from last week. It would be nice to have a week off where I can shut it down and get some treatment."
Woods is currently enduring a Major drought and is desperate to catch up with Jack Nicklaus' record of 18 Majors, and missing out on the Masters at Augusta National, starting on 10 April, will be a major blow.