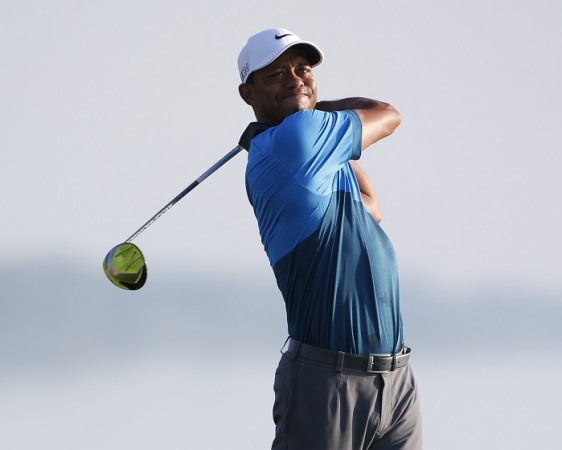 The agent of Tiger Woods has moved quickly to deny reports that came out which suggested the 14-time major winner is struggling in his recuperation from a back injury, with the American even unable to walk owing to extreme pain.
Woods has been out of action since last August, with a back injury keeping the 40-year-old out of the golf course. Woods has undergone two surgeries to his lower back since then, with the latest of those coming in late October – he has had three surgeries to his back in the last year and a half.
Giving an injury update on the American's condition, Secret Tour Pro, in a report, said that Woods was struggling to overcome his injury, with the former world number one even unable to sit properly.
Golf writer Robert Lusetich also tweeted along the same lines, saying: "I'm told Tiger Woods condition worsened. He can't move well; painful to sit. Sits in car with seat fully reclined. No foreseeable return. Sad."
But Woods' agent Mark Steinberg completely rubbished the reports on Monday, insisting his client's condition was being exaggerated.
"The tweets that appeared this weekend about Tiger's health are ridiculous and absolutely false," Steinberg was quoted as saying by The Guardian. "It's reprehensible that every few months someone makes something up and it's treated like a real story.
"Tiger continues to work on his rehabilitation and we will have an accurate update at the appropriate time."
When that time will be still remains very much uncertain, with Steinberg admitting to ESPN last week he was unsure of when Woods, named one of the vice-captains for the 2016 Ryder Cup, would return to action. The golfing great's caddie Joe LaCava, though, told ESPN earlier this month that he is confident of Woods making his comeback soon.
"I still have faith he's going to continue to do well and win," LaCava said. "My thought is he will overcome the injury or whatever you want to call it.
"He might not be able to play as often as he would like. Once he's healed from this, he'll come back and play again and play well. My outlook is basically the same as when I started with him. He's Tiger Woods."