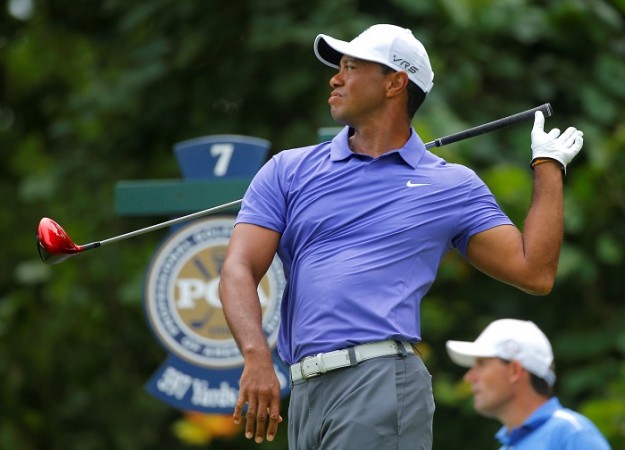 Tiger Woods will make a return to competitive golf in October, after over a year on the sidelines owing to a back injury. The American's comeback has been delayed by the serious back problem, which has forced him into multiple surgeries, but the former world number one is hopeful of making a strong return in the Safeway Open.
The tournament, to be held at the Silverado Resort and Spa in Napa, California, is scheduled to take place from Oct. 13-16. Woods is also planning to play in Europe, in the Turkish Airlines Open in Antalya, while the 14-time major winner is set to make his presence felt in the Hero World Challenge in December.
That would mean three tournaments in three months for Woods, which, after the troubles he has faced with injury in the recent past, would be a major step towards finding something resembling his form of old.
"My rehabilitation is to the point where I'm comfortable making plans, but I still have work to do," Woods said on his official website. "Whether I can play depends on my continued progress and recovery. My hope is to have my game ready to go.
"I'm looking forward to going to California for my foundation event and Safeway. I'm also excited to return to Turkey and Albany. It could be a fun fall."
Woods said, while sitting out for so long was not easy, he was determined to make sure he was fully recovered before making his comeback.
"It was difficult missing tournaments that are important to me, but this time I was smart about my recovery and didn't rush it," the 40-year-old added. "It was great spending time with my children Sam and Charlie, and also working on a lot of projects including golf-course design, the upcoming 20th anniversary of my foundation and my book about the 1997 Masters.
"But I missed competing. I want to thank all the fans for their kindness and concern. I've been a pro about 20 years, and their support has never waned."