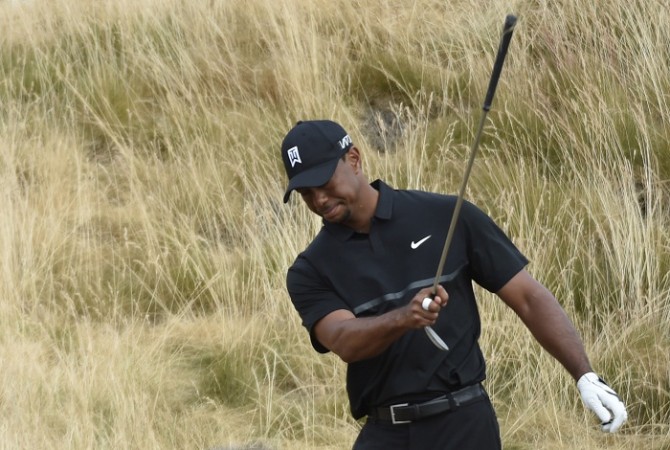 Tiger Woods' agent Mark Steinberg has denied any truth to the rumours, which suggest that former world number one golfer is having an affair with Amanda Boyd, ex-wife of golfer Jason Dufner.
Steinberg, via an email, stated such claims are "complete lie and fabrication." "Absolutely 100 percent false," the agent said in an e-mail to FOX.
It is being said that his ex Lindsey Vonn broke up with Woods after she came to know about the affair between Woods and Boyd. However, Vonn had at the time said on Facebook that the couple was mutually calling it quits.
But the truth seems to be something else.
While Vonn and Woods, who split in May 2015, had spent about three years together, Dufner and Boyd separated just a month before that. The timing of the separation is now being questioned.
A source told the Enquirer that initially Woods and Boyd were just flirting but it became serious later.
"Even though Tiger dated Lindsey for years, he had a 'thing' for Amanda," a source told The Enquirer. "At first, it was just innocent flirting, but earlier this year it became serious."
"Amanda is gorgeous, and she's known as a big flirt with the other players on the PGA tour," another source added. "I guess her flirty ways and good looks caught Tiger's eye."
This is not the first time that Woods' personal life has raised eyebrows. His image was badly tainted when a string of sex scandals emerged while he was married to Erin Nordegren.
While his personal life might be in turmoil once again, professionally too Woods is not in the best form right now, which has been evident from the golf tournament results of late.
Woods is currently ranked 220 in world rankings and may take some time before he climbs the ranking charts.
Between all this, one thing is evident -- Tiger Woods doesn't really fail to grab headlines be it professionally or in terms of his personal life.