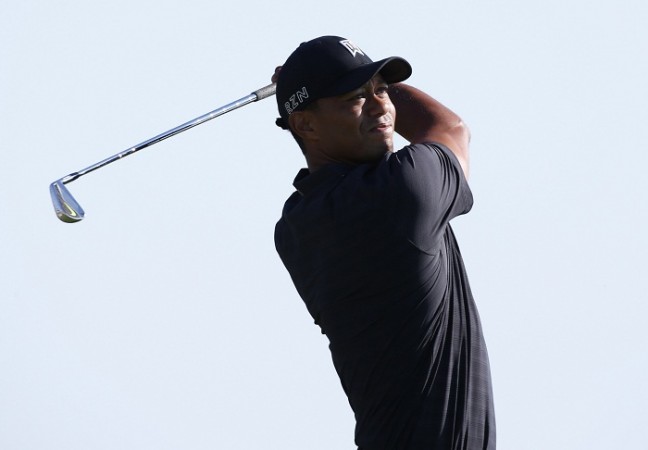 Tiger Woods' much awaited return to golf has not been according to plan so far, as the 14-time major winner pulled out of the Dubai Desert Classic after the first round with a reported back injury. He struggled a lot in the first round as he fired a disappointing five-over 77 on the first day.
Also read: Golf schedule for 2017
His first start since his back surgeries in September 2015 came in December of last year at the Hero World Challenge -- an 18-man tournament in the Bahamas -- and he finished 15th at the PGA Tour event. In his first tournament of 2017, he failed to make the cut at the Farmers Insurance Open and now the 41-year-old says he will never feel great again.
Tiger Woods stated in an interview that all the knee and back surgeries that he had to undergo has taken a real toll on his body, but also mentioned that as long as he can function at a good enough level he'll be fine.
"I feel good, but not great. Granted, I don't think I'll ever feel great because it's three back surgeries, four knee operations. I am always going to be a little bit sore; it's just the way it is. But as long as I can function and function at a good enough level then I'm fine with that" Sky Sports quoted Woods as saying.
Woods said that throughout his time on the sidelines, he was concerned if he would ever get back into the game because there were times he struggled to even get out of bed. He also mentioned previously that if he had to undergo any more surgeries he would probably retire.
"It was more than brutal. There were times when I physically didn't know if I could get out of bed. And there were times I needed help just to get out of bed. It was one of the hardest things to wrap my head around, but I had a lot of great people around me to help me and keep my spirits up."
"There have been plenty of times when I thought I would never play the game (again) at elite level. You put in the leg work, got to get in the gym, got to hit balls. In order to do that you've got to play a lot and I couldn't play. Playing once every three or four weeks is not going to cut it and there were a lot of times where I didn't think I was going to make it back" Woods was quoted as saying.
With the Genesis Open set to start next week followed by the Honda Classic, it's still not clear if Woods will be competing in those tournaments but he stated that his main goal is to compete for a fifth Green Jacket and a 15th major title at the Masters in early April.
"The whole plan was to get my body, mind and spirit ready for that first full week in April. You know, I've done it four times and I'd love to do it a fifth. I know I've accomplished some pretty neat things over the course of my career and I hope that I can continue" Woods was quoted as saying.