Golfing champion Tiger Woods was hospitalized in Los Angeles with severe leg injuries suffered when his car swerved off a road and rolled down a steep hillside, requiring rescue crews to pry him from the wreckage, authorities said.
The injuries were not believed to be life-threatening, Los Angeles County Sheriff Alex Villanueva told a news conference hours later, adding that Woods was conscious and "able to communicate" when rescue personnel arrived.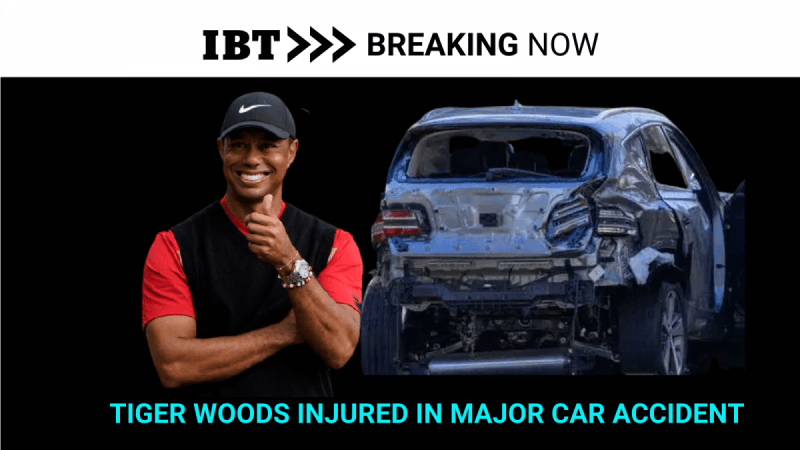 Fortunate that Mr. Woods was able to come out of this alive
"I will say that it's very fortunate that Mr. Woods was able to come out of this alive," said LA Sheriff's Deputy Carlos Gonzalez, who was the first to arrive at the wreck. Seatbelts and airbags which deployed successfully saved Woods from what would otherwise have been a "fatal" crash, he said. It's still not clear if Woods was speeding -- or even texting -- in the 45 mph zone.
LA County officials said the 45-year old was conscious and able to communicate when first responders reached the scene by 7.18 a.m. The inside of the midsize SUV was mostly intact and that "gave him a cushion to survive the crash," Los Angeles County Sheriff Alex Villanueva said. Both of Woods' legs are seriously injured.
"Tiger was able to speak to me lucidly," Gonzalez said. Woods appeared "incredibly calm," he said, likely because he was in shock.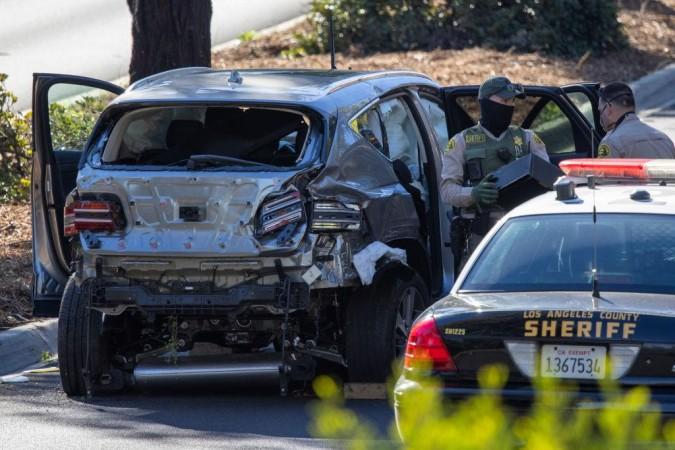 A resident who heard the crash called the police at 7.12 a.m., and first responders from the Sheriff's team arrived at the crash site by 7.18 a.m. They called the fire department at 7.22 a.m. who finally got Woods out of the car using an axe to cut through the windshield.
Overhead visuals of the crash showed Woods' SUV on its side, with its front end flattened, several trees damaged in a wooded area and Woods' signature gear lying scattered in the underbrush. A huge signboard was lying on the middle of the road, the first signs that Woods may have swerved into oncoming traffic.
Third car crash that Woods has been involved in
This is the third car crash that Woods has been involved in. The first one was in Fall 2009, when his SUV ended up slammed against a tree. It was the beginning of his first big personal and professional crisis when revelations surfaced of his infidelity. In May 2017, he was arrested by Florida police who found him asleep at the wheel of a parked car.
Woods was on his way for a photo shoot with Discovery-owned GOLFTV, and was alone in his silver coloured SUV when he crashed a few minutes after 7 a.m. He crossed two oncoming lanes and rolled over several times before coming to a stop. No other cars were involved in the Woods crash.