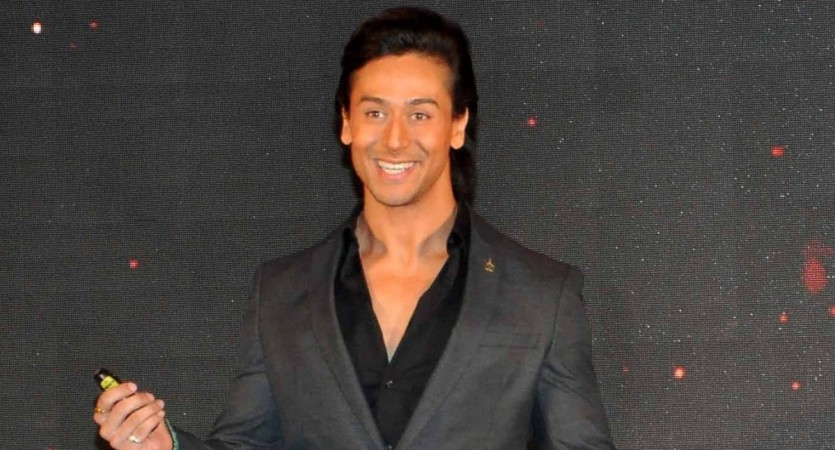 As his life partner, "Baaghi" star Tiger Shroff wants a "village" girl, who would stay at home, clean the house, prepare meals and give him massages. Probably said casually, his statements have kicked up a storm on social media.
To quote him from an interview with Rediff: "I will get married to a girl from the village. When I reach home, I want a massage so that I can get relaxed. She should stay at home, keep the house clean and give me home-cooked food. I like girls who are the housewife-type."
Rubbishing the statements in a series of tweets, Tiger urged people to see the person he really is. "I am totally for women empowerment and equality and always talk about how they are as strong or stronger than men," he posted and added, "I respect my mother and sister too much to say something like that."
While he reportedly wishes to marry someone "housewife type," as a teenager he was busy crushing on his "Baaghi" co-star Shraddha Kapoor. On the sidelines of a promotional event for "Baaghi," the young star said he wishes he had been a rebel in love and asked out Shraddha while they were in school together. "But now, I am a rebel in my reel life, so at least on-screen I proposed her," ANI quoted him as saying.
It was a breeze romancing Shraddha and there was no awkwardness at all, Tiger continued. "I knew it there and then that I would love to work with her again and very soon. When director says action, we both would seriously work but the moment it was cut, we would get back to having fun," he told the news agency.
Here are some of the tweets:
Radhika Sinha: U wer sweet,innocent 2me until i read this!This is nt being honest bt so immature.So male chauvinist #tigershroff
Shivani Bazaz: Dear #tigershroff I guess your upbringing failed to make you capable to differentiate among a WIFE and a SERVANT.
Milauni: #TigerShroff Did He Actually say that ? She will Stay At Home If She Wishes... Not because she wants to give you a massage!