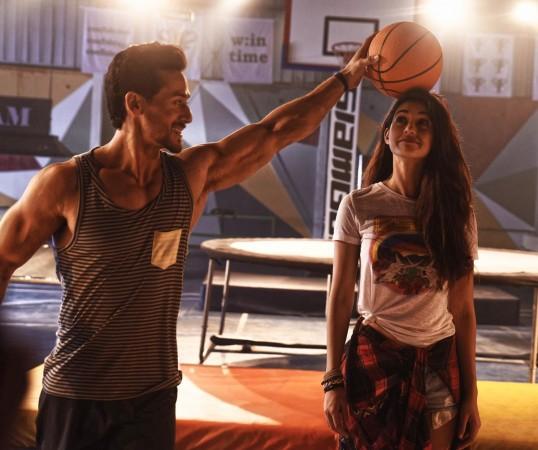 Tiger Shroff grabbed headlines when he said that he is not dating Disha and such kind of curiosity is good for the film. Well, Tiger's statement sure sounded like nothing but a publicity stunt, his co-star, and rumored girlfriend Disha Patani has finally spoken and cleared her stance on this topic.
"People see us in a restaurant or at movies, and they immediately put up stories on social media. And as people are keen on watching us perform to the best of our abilities on screen, I am concentrating on my work. It has not been that long for me in the industry and I need to prove myself," Disha told a leading daily when asked about the rumors of dating Tiger.
"Actually, I have no friends in the industry, I am friends only with the Shroffs. Tiger and I have a platonic relationship. He is helpful and humble, and that comes from his family. This was something I figured after meeting his parents. They both are down to earth. I am happy to have this family as my friends. I know they will readily help me at all times. Tiger is my only friend in Mumbai," Disha added.
What about the rumors of being insecure and Tiger getting all the publicity? Disha said: "We both like to dance and work out. He's a thousand times better than me at both, but we connect through them. I am hanging out with him all the time, perhaps that's why we get spotted together everywhere. So, people probably feel that we're in a relationship. We're friends and there is nothing more to the story. If I hang out with another guy, probably, people will say I left Tiger for him."
"I don't have friends here, as I don't get a chance to meet people. I don't feel like going out after all the activities I do in a day. I feel drained out and can't keep my eyes open for an event or a party that starts at 11 pm. I'd rather invest on making myself a better artiste. Anyway, I am shy and I don't know how to talk to people, but I am happy the way I am. As for Tiger, he's an inspiring co-star. When we started working together, I thought it would be difficult to enact emotional scenes. I thought we would burst out laughing, but the sets of Baaghi 2 had a different sort of junoon. Tiger and I connect well and we could improvise our scenes effortlessly," Disha concluded.