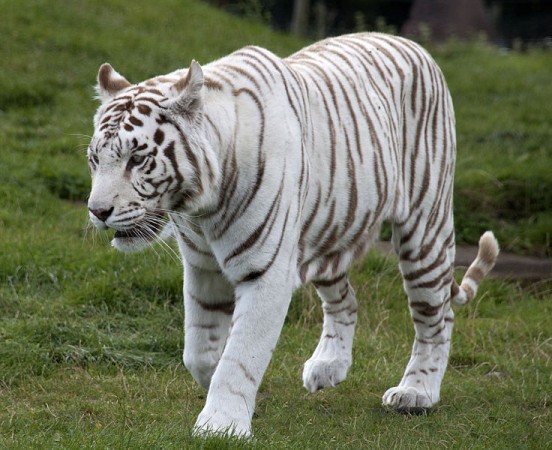 Following a wall collapse at the enclosure of tigers at the Vandalur zoo in Chennai on Friday, there was panic after authorities suspected that one tiger was missing.
However, zoo authorities confirmed on Saturday that all the white tigers were in their enclosures and none had escaped as previously thought.
A portion of a protective wall around the moat of the white tiger enclosure fell on Friday due to heavy rains, IANS reported.
Following the wall collapse, officials had said that they could not confirm if all the animals were in their enclosure, as reported by The Times of India, which stated that one of the tigers was suspected to be missing.
"Four tigers were in the cage and one was in the yard when we noticed the wall had collapsed in the morning," Sudhakar, assistant director and public relations officer of the zoo, told TOI. "We have placed chain links where the wall had fallen. There is no chance for the tigers to escape as there is a 7metre wall near the moat."
Police officials had said that a search was on for the 'missing' tiger.
"A team of forest officials attached to the zoo are on rounds in search of the tiger," Mukilan, assistant commissioner of police, Vandalur told TOI.
However, the zoo director said that no tiger had escaped.
"No tiger has escaped and all the white tigers are in their enclosure inside the zoo," K.S.S.V.P. Reddy, director, Arignar Anna Zoological Park popularly known as Vandalur zoo, told IANS here Saturday.