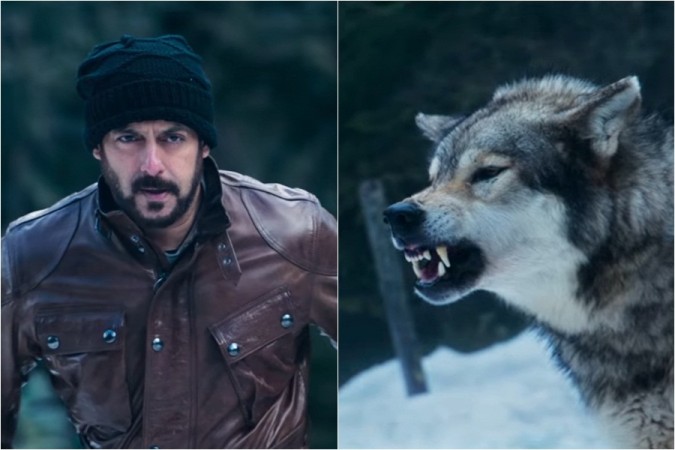 Salman Khan and Katrina Kaif's high-octane action sequences in Tiger Zinda Hai add to the edge-of-the-seat thriller. Salman has taken the benchmark for action several notches higher by pulling off his most dangerous action sequence to date fighting with a pack of wild wolves.
Filmed in the freezing, visually stunning locales of Austrian mountains, this difficult fight scene promises to be a super treat for the superstar's fans.
The scene with wolves has been shot in the snow-capped forests of Austria. The international action crew took all cautionary measures to ensure the wolves are well taken care of and that security measures were on point.
The crew spent months planning this with specialized wolf trainers. The action crew lead by visionary action choreographer Tom Struthers has pulled off this sequence which also needed Salman Khan to take a serious risk.
Director Ali Abbas Zafar said, "Tiger's encounter with a pack of wolves marks one of the most important chapters in the film. The idea was to do something, which has never been seen on the Indian screen and give Tiger's character an edge. This is a very dramatic chase and action sequence that Tiger has with a pack real wolves."
Watch the video here:
The much-awaited action entertainer, Tiger Zinda Hai, will release on December 22 worldwide.