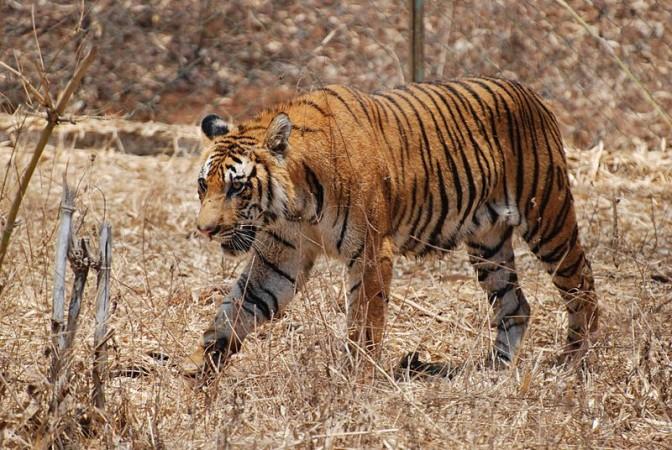 A tiger, which has been sighted in and around the coffee plantation for a few months in Chikkamagaluru district, has killed a woman. The deceased has been identified as Sumithra (25).
The villagers had earlier informed the forest department and they had carried out an operation to chase the four-year old animal from their territory.
However, on Saturday, 15 November, the same tiger has killed the woman in Pandaravalli village near Mullayanagiri. The coffee estate workers discovered the half-eaten body of the victim around 8.30 am on Saturday.
After attacking the woman, the tiger reportedly dragged her body for over a kilometer. The body of the deceased will be handed over to her family by noon. A case has been filed at Mallandur police station limits.
However, in the recent months, there have been a lot of stories about tigers attacking humans. The Delhi zoo incident where the animal mauled a visitor is still fresh in the minds of the audience.
Video Goes Viral
As per the reports, the tiger was discovered in Kaimara Village, Chikkamagaluru, a few days ago. The animal was spotted chasing tourists' car and a video has gone viral on the Internet. The visitors, who have been to Chikkamagaluru, were chased by the animal while they were returning to the city.
Find the video below: