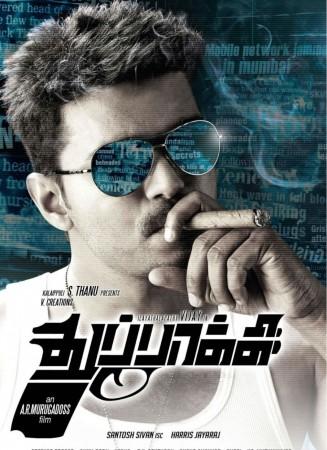 A.R.Murugadoss' Hindi remake of Tamil film "Thuppakki" with Akshay Kumar in the lead will go on floors in Decemeber, claimed an unconfirmed source.
Read: Movie Review - 'Thuppaki' Hits Bull's-Eye
A Twitter handle, which has been promoting "Thuppakki", claimed that Murugadoss will start working on the Hindi version of the film by the year end.
"Murugadoss : The shooting for #Thuppakki's Hindi remake will commence in December with Akshay Kumar and Parineeti Chopra in the leads!," tweeted the admin via Thuppakki The Film account.
Vijay starring action thriller, "Thuppakki", was released on a strong note at the box office on Tuesday, assuring a great business over the weekend for the filmmakers. The movie was also raved by film critics down south.
Hindi version of "Thuppakki" will be the second Bollywood outing by Murugadoss after "Ghajini".
Murugadoss ventured into the Hindi film industry with 2008 "Ghajini", a smash-hit Tamil remake, starring Aamir Khan in the lead role. The striking success of the film also started a trend among bigges of the industry looking for good scripts down south.
As for Akshay, "Thuppakki" may help him repeat his latest feat at the box office window. The "Khiladi" star struck gold with blockbuster "Rowdy Rathore" earlier this year.