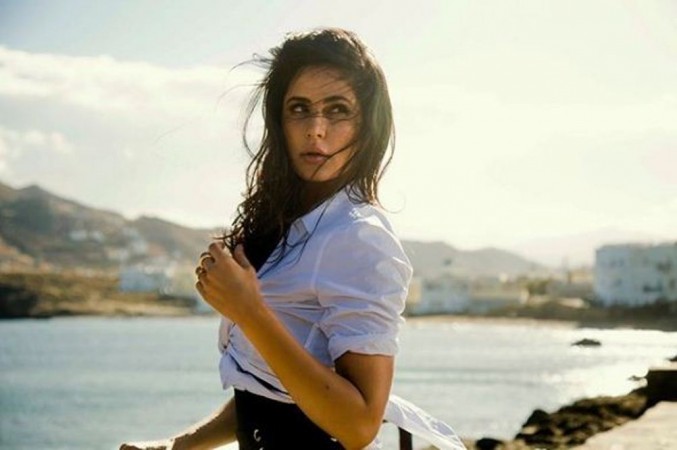 Bollywood actress Katrina Kaif is one of the fitness freaks in the industry, but her workout sessions are a bit different from others. The diva recently posted a video of her workout and it is breaking the internet because of a reason.
The reason is Katrina is not working out like others in a boring way. She has brought in fun elements in her sessions and also, making her make-up artist Daniel Bauer exercise.
Here's the fun video which shows Katrina and her trainer, Yasmin Karachiwala, working out and Daniel Bauer is fooling around.
This is not the first time that we have seen Katrina making her workout session fun with the help of others. In 2016, a video of the Tiger Zinda Hai actress, featuring BFF Alia Bhatt, had gone viral.
In the video, Alia and Katrina were first seen swimming and then complete as many as 20 bunny hops inside the pool.
Katrina recently spoke about her gym training to Hindustan Times. She said: "I feel when it comes to my gym routines or sheer fitness, it's all got to do with a certain amount of discipline. It's not just about how you look physically. Like every woman, we all have days when we like our bodies, and days when we don't. All of us have our body issues, so there are good days, bad days."
"Ultimately, everything boils down to discipline. It includes my gym routines, such as Pilates, functional training, yoga, cardio, dance or fitness training for Tiger Zinda Hai. I think it's also good for my mind to be a little disciplined and to teach the body that a little bit of self-restraint is good. So, it's like a routine, but also a big stress buster."
The Thugs of Hindostan actress will be seen flaunting her sexy dance moves in her upcoming movie, which also stars Aamir Khan, Fatima Sana Shaikh and Amitabh Bachchan.