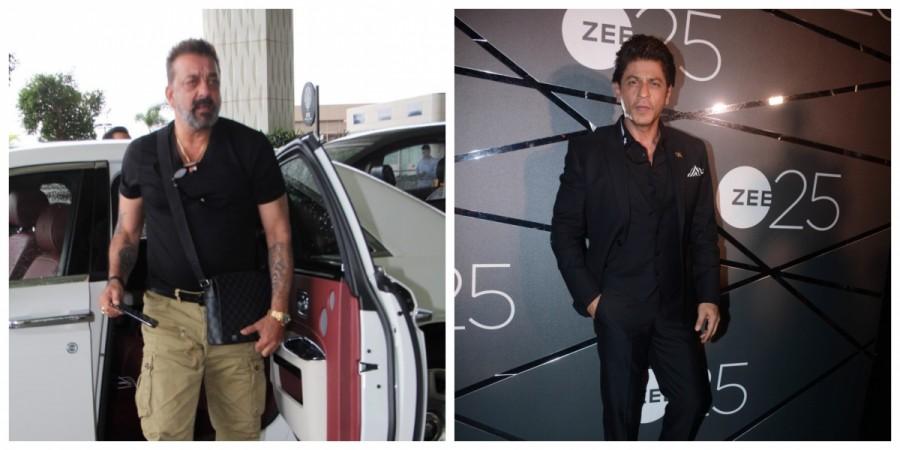 Bollywood actor Sanjay Dutt is quite popular in Bollywood and has good connections in the industry. His image in Bollywood is of a reliable person who will come to rescue whenever a friend is in trouble.
Bollywood actor Shah Rukh Khan also had a great tale to tell about Sanjay when he was on Kaun Banega Crorepati. When Shah Rukh was hosting the show, Sanjay and Boman Irani were there as participants during the release of Munnabhai MBBS.
SRK revealed that he had got into a huge tiff with someone during his early days in Bollywood. Since SRK was from Delhi, none of the people he knew were ready to help him and the fight was a serious one.
Narrating the scene on his show, SRK said, "I had no friends, no parents either. But then one man came in his Jeep at my residence and said, 'If anyone touches you, you tell me.' The man was Sanjay Dutt and I still owe it to him."
Sanjay had also opened up about his drug problem on talk show Rendevous with Simi Garewal. He revealed an incident where he took some drugs and went to sleep. He felt hungry when he woke up and asked his servant to cook some food. The servant, however, broke down in tears. When Sanjay asked him about the reason, the servant revealed that Sanjay had been sleeping for two days. This incident was also shown in his biopic Sanju.