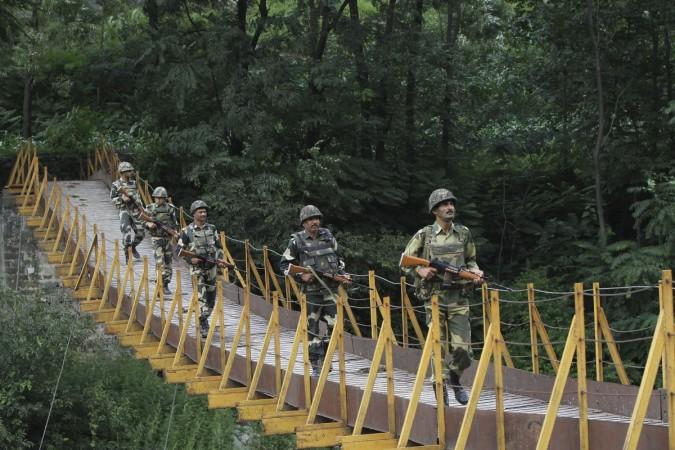 The flood-battered Line of Control in Kashmir, one of the deadliest national borders in the world, saw a fierce encounter on Tuesday as three terrorists were killed in an encounter by security forces.
The terrorists were reportedly killed in an infiltration bid in Kupwara district in Kashmir even as the state is battling one of its worst tragedies in decades.
According to IANS, a Lashkar-e-Toiba terrorist from Pakistan was gunned down by forces of the Indian Army along with the state police in a village of Kupwara district.
"Umar Bhatti was killed at about 6.30 a.m.," a spokesman said in an official statement.
Security forces recovered several ammunition and weapons from the terrorist, including an AK47 rifle, two magazines, 30 rounds of ammunition, one grenade, one Ground Positioning System (GPS) and one matrix sheet.
More details are awaited.
Security concerns along the border have increased following the ravaging floods, as several border outposts and border fencing were destroyed, and the Army now has a task of securing the border to avert any kind of infiltration bids by opportunistic militants.
"The damage is quite severe both in terms of fence and infrastructure. All our posts and infrastructure are damaged," Colonel Pradeep Semwal, Commanding Officer of the Akhnoor unit, was quoted as saying by NDTV.