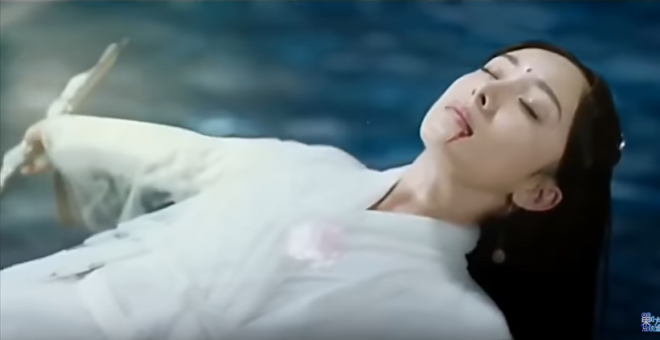 Three Lives Three Worlds: Ten Miles Of Peach Blossoms, a television adaptation of the popular Chinese novel written by TangQi GongZi, is scheduled to premiere on January 30 through Dragon TV and Jiangsu TV.
When is Chinese New Year 2017? Year of Rooster to replace the year of Monkey
The romantic comedy drama follows a high goddess named Bai Qian and the Crown Prince of Nine Heavens Ye Hua in different worlds at different lifetimes. It revolves around their entangling romance.
While the female protagonist will be played by New Four Dan actresses Yang Mi, her lover will be portrayed by Taiwanese-Canadian actor Mark Chao. Their onscreen chemistry has already captured the attention of many drama lovers and it is considered one of the most anticipated Chinese series of the year.
Other celebrities to appear in the fantasy drama include Dilraba Dilmurat as Bai Qian's niece Feng Jiu, Alan Yu as Qing Qiu's 4th prince Bai Zhen, Zhang You Hao as a tree spirit and Qing Qiu's housekeeper Mi Gu, Gao Wei Guang one of the oldest five great kings of Heaven Dong Hua and Ken Chang as phoenix immortal and Eastern King Water God Zhe Yan among others.
Three Lives Three Worlds: Ten Miles Of Peach Blossoms is produced by Shanghai GCOO Entertainment in association with Jaywalk Studio and San Weihuo. It is directed by Lam Yuk-fan along with Lin Yufen, Yu Cuihua and Ren Haitao.
Ahead of its 58-episode run, epic character posters of the Chinese drama has been released to woo the viewers. It is created by popular watercolour illustrator ENO, who has used traditional water art to portray the ancient fox goddess and the young god.
The posters feature Yang Mi as Bai Qian, Mark Chao as Ye Hua, Dilraba as Feng Jiu, Andy Yu as Bai Zhen, Zhang Binbin as Li Jing, Ken Chang as Zhe Yan, Zhu Xudan as Xuan Nü, Gao Weiguang as Dong Hua and Maggie Huang as Su Jin.
Watch the official trailer for the romantic fantasy drama below: