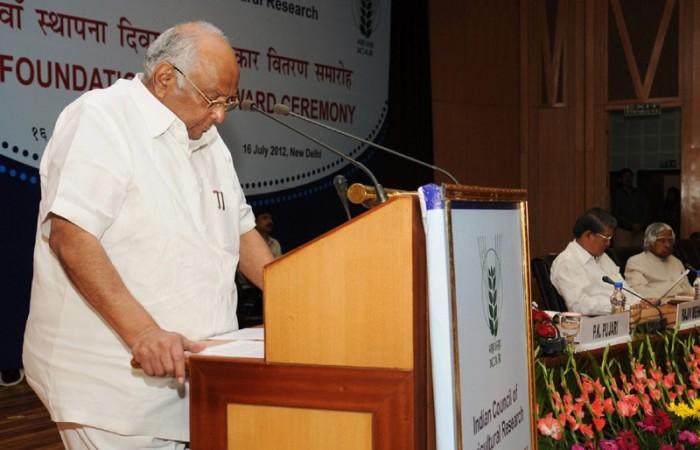 Amid the prevailing shaky relationship between the Nationalist Congress Party's (NCP) and UPA government, about 60 Congress MLAs have reportedly written to party Chairperson Sonia Gandhi and state unit chief Manikrao Thakre criticising Maharashtra chief minister Prithviraj Chavan's way of governance.
In the letter, the MLAs have reportedly urged the leaders to direct Chavan to change his leadership style as he allegedly undermined the party cadres' interest. The MLAs have reportedly warned that if the similar situation continues, it could jeopardise the NCP-Congress relationship.
The NCP and Congress have been running coalition government in Maharashtra, since 1999.
Meanwhile, if reports are to be believed, NCP patriarch and union agriculture minister Sharad Pawar, who is virtually moving towards a breaking point in his political relationship with the Congress-led UPA, is said to be trying to overthrow Chavan from his chief ministership.
Media reports asserted that Chavan earned the wrath of the allies after purportedly ordering a probe into an irrigation scam that allegedly involves many NCP members, including Pawar's nephew Ajit Pawar. Ajit was responsible for irrigation ministry for many years before becoming the deputy chief minister.
The NCP chief has been in talks with the Congress high-command over continuation of his party's support in running the UPA-II government over various issues. His party has also confirmed that it has some serious disagreements and disputes with the Centre's governance.
It may be recalled that early this month, BJP senior leader BS Yeddyurappa persuaded the party bosses to remove former chief minister DV Sadananda Gowda in Karnataka, by threatening to pull down the government in the state.
Similarly, Pawar may be playing a Yeddyurappa by threatening to pull out from the UPA coalition, to get rid of Chavan.
Meanwhile, the Congress cannot afford to lose the support of NCP, which would endanger UPA-II.