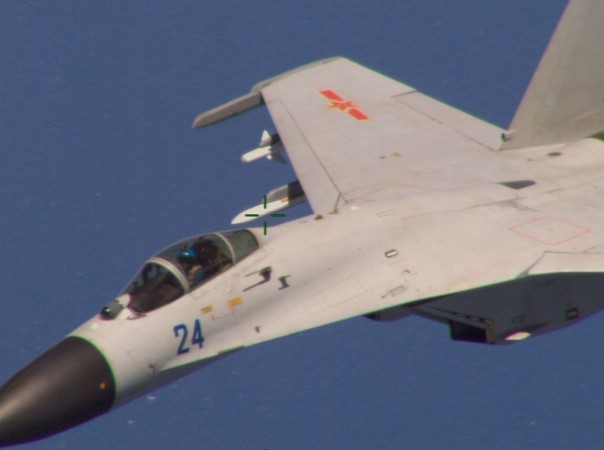 Just when we thought Japan and China were finally warming up to each other, five Chinese military aircraft were reportedly observed flying menacingly close to the islands of Japan.
Believed to be capable of posing a threat to Guam according to a military expert, the five military aircraft were spotted flying over the area between the islands of Okinawa and Miyako. Japan reported the incident that occurred in 6 December, according to Want China Times.
According to military commentator Li Xiaojian, the jets could have been heading towards a large-scale naval and air combat exercise that was taking place in the Western Pacific where China was also participating. The incident also signified that China has the capability of combing its naval and air power in a joint combat.
Among the planes spotted near the Japan islands were a Chinese Y9 intelligence-gathering plane, two Y8 early warning planes and two H6 bombers. These flew southwards over the East China Sea and towards the main island of Okinawa before ultimately entering the Western Pacific Ocean, Japan's defense ministry said.
The jets then flew back over East China Sea prompting a response from the Japanese force planes which were assembled to take flights, in case of danger. However, the Chinese military aircrafts did not violate the Japanese airspace, the ministry was cited as saying.
The Japanese military has, none-the-less expressed concerns about the nature of the Chinese flight, considering that it was the first time in nine months that the Chinese military aircraft have made a to and fro journey to the Pacific via the Okinawa's main island and Miyako island.
This is also the first time Japan has responded to the perceived 'threat' after 3 October and it could be a sign that the relations between the two countries could be on the decline again.
The most worrying aspect of the incident, as noted by Li was the fact that the Y-9 was equipped with an advanced electronic reconnaissance system which allows them to intercept targets, and the Y-8 is capable of carrying troops. Similarly the Y-6 and water surface ships have been serving as a platform to launch missile attacks.