A large number of migrant workers, mostly poor labourers from Uttar Pradesh, reached at Delhi's Anand Vihar bus terminal after the Uttar Pradesh government announced it was sending buses to bring them home, even as the country remains under a nationwide lockdown to combat the COVID-19 pandemic.
The migrant workers were left without job, shelter and food following Prime Minister Narendra Modi's announcement of a nation-wide lockdown. Trains, buses and other modes of public and private transport services were suspended, forcing the migrant workers to walk hundreds of kilometers to reach their homes and native villages
Heart-wrenching stories of migrant workers walking hundreds of kilometers on foot to return to their native villages and homes have emerged ever since the coronavirus lockdown was announced. On Saturday, the Yogi Adityanath-led UP government announced that it has arranged 1,000 buses to ferry people home. Delhi CM Arvind Kejriwal said that 200 DTC buses will also be deployed into the service of migrant workers.
14-day mandatory quarantine for migrants returning to UP, Bihar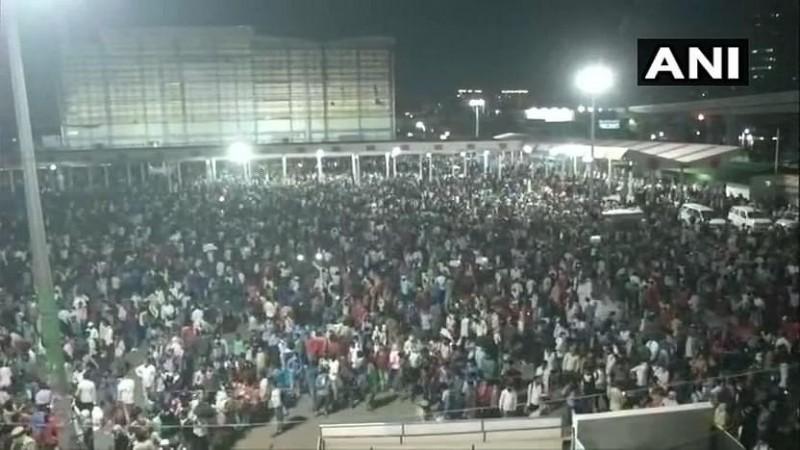 The move, however, has raised concerns as large gathering poses the risk of a community outbreak of coronavirus. The Uttar Pradesh and Bihar governments have made it mandatory for all the migrant workers returning from Delhi to spend 14 days in state-run quarantine camps.
"All of these migrant labourers have to stay in government camps for 14 days. They would not be allowed to return to their homes," Deputy Chief Minister Keshav Prasad Maurya said.
The government has asked village heads in UP to inform authorities about the return of migrant workers from Delhi. In Bihar, Chief Minister Nitish Kumar has directed officials to set up quarantine camps at border districts where migrant workers coming from Delhi and other states will be kept for 14 days.