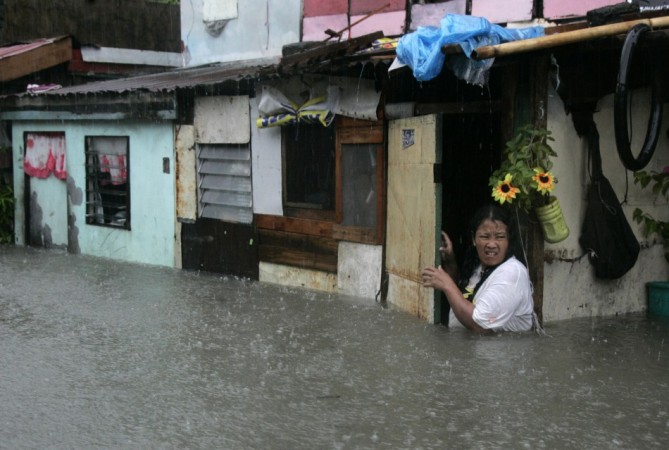 At least 75 Chinese fishermen are reported missing and tens of thousands evacuated in central Vietnam on Monday after typhoon Wutip struck near the coastal areas.
On Sunday, the typhoon struck the ships near Paracel Islands, 330 km from Hainan province in China, sinking three three fishing boats in the South China Sea, reported state news agency Xinhua. Fourteen people were rescued.
The typhoon was expected to hit the central coast on Monday with winds up to 93 miles per hour and gusts up to 125 mph.
Over 8,000 villagers in the coastal areas of Quang Tri province were evacuated on Sunday night and 35,000 others from areas which were at a risk of landslides and flash floods, disaster official Le Tri Cong told AFP.
About 140,000 people in four other provinces of Vietnam were planned for evacuation on Monday. Educational institutes in five central provinces were closed. Children and the elderly have been shifted to schools and other solid structured buildings. Nearly 61,000 fishing boats with 303,000 crew members have been asked to take shelter.
Torrential rains are expected to strike Thailand on Tuesday as well. Officials warned that heavy rains could inundate flood-hit areas of the northeast, So far, at least 22 people have died this year due to flooding in the country.
"We're expecting more floods," Teerat Ratanasevi, a government spokesman, told Reuters. "Soldiers have been asked to help evacuate people trapped in flood zones."
Typhoons frequently hit the Philippines, Japan, Taiwan, Hong Kong and southern China during a season that lasts from early summer to late autumn. Vietnam is among those countries prone to such natural disasters which kill hundreds and cause massive damage every year.