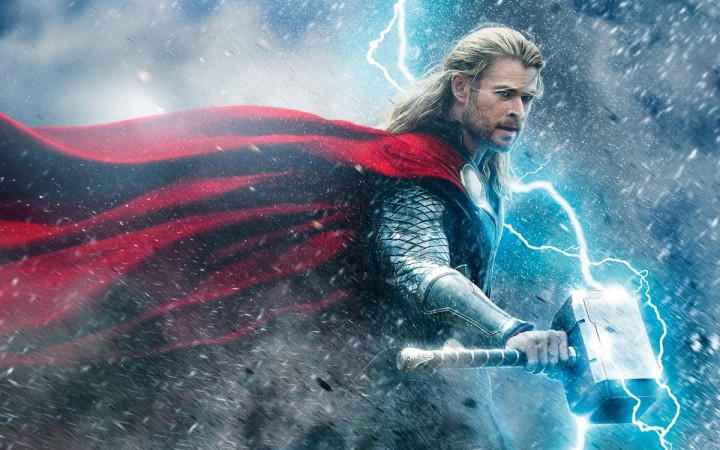 Chris Hemsworth is all set to star in the next instalment of Marvel Cinematic Universe (MCU) titled "Thor: Ragnarok." In a recent interview, Hemsworth has said that fans will have a good time while watching the movie.
As reported by Comic Book, the actor was present at the Wizard World Philadelphia with fellow Thor co-star Tom Hiddleston, who portrays the role of Loki in the movies.
"Man, it is a lot of fun. I think tonally it's a big shift in a great way, more than anything we've seen before. Um, Taika Waititi, the director, if you know any of his work, yeah, he's just an incredible sort of comedic talent, um, a lot of heart in everything he does, um, but you know there's a, it's a very different Thor, it's a different Loki, I think there's a, we go off on another world that we haven't experienced before. It's fun you know, uh, but that's me skirting around the issue because I can't say too much."
It seems that Waititi is going to make sure that the humorous aspects remain intact in "Thor: Ragnarok," just like James Gunn has done it with "Guardians of the Galaxy" movie.
According to Christian Today, the plot of "Thor Ragnarok" involves the end of the world and the emergence of the Infinity Stones which, when collected with the Infinity Gauntlet, can give its wielder infinite power and immortality.
Apart from Hemsworth and Hiddleston, Idris Elba and Anthony Hopkins will also reprise their respective roles of Heimdall and Odin. New cast includes Cate Blanchett as Hela, Tessa Thompson as Valkyrie and Karl Urban as Skurge. Mark Ruffalo has also been confirmed to reprise the role of Hulk from the Avengers movies.