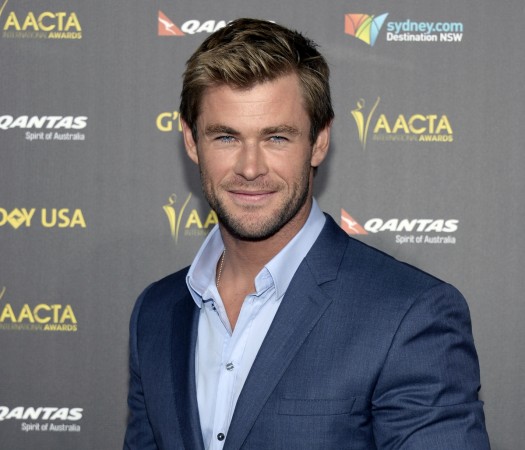 While Thor actor Chris Hemsworth might bring down the heavens to save the earth, his twins don't need anyone else but each other for protection. Proving this with a picture, Hemsworth took to Instagram to share photos of his adorable twins holding hands as they protected each other from crocodile.
The picture was posted on the photo-sharing platform with the caption: My son said to his brother "Tristan hold my hand so you don't get eaten by a crocodile" #mykids #littlelegends @australia #byronbay" Now isn't that cute?
Also Read: Did Tom Hiddleston hint about Thor and Loki mending their relationship in Thor: Ragnarok?
The twin boys, Tristan and Sasha, are the children of Hemsworth and his Spanish model wife, Elsa Pataky. The two will celebrate their birthday this month. The two are also parents of a four-year-old Indian.
The actor seizes every opportunity to express his love for his family and wife on social media platforms. A few weeks ago, the Avengers actor posted a picture showing off his fan club at home as the actor stood on stage with Wonder Woman Gal Gadot at an award function.
The actor has time and again also posted pictures with his beautiful wife online. His wife, Pataky, also posts adorable pictures of the father-children for the world to see.
This year is a busy year for the actor as he prepares for the release of Thor: Ragnarok. He is also occupied with the shoot of Avengers: Infinity War. Thor: Ragnarok is set to hit theatres on November 3, 2017.