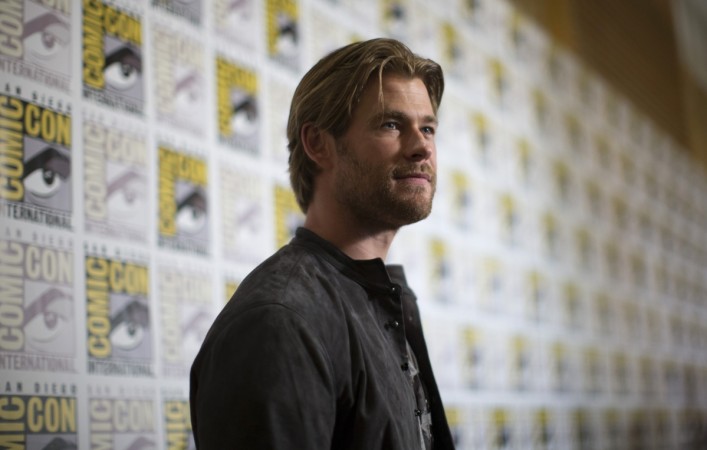 It seems Thor will indulge in some new romance in "Thor 3". There is a major buzz that a new character called Amora-The Enchantress will seduce him.
Reportedly Odin will bring Amora to Asgard as he wants to get rid of Thor's human love interest, Jane Foster. Odin sees Foster as a distraction.
In the beginning, Amora will try to create problems for Thor but eventually the two will fall in love, as per Enstarz.
Amora was introduced in a comic book "Journey Into Mystery #103". She is a dangerous enemy and has plans to create mayhem in the town of Asgard. She has learnt the magic tricks from Karnilla, Queen of the Norns and she seduces Thor, thus paving way for his break-up with Foster.
"She's sort of Thor's Catwoman — sometimes a villain, sometimes a love interest. Let's throw her into the mix as a Loki lieutenant. Enchantress, using all her powers of seduction beguiles our poor Thunder God. Then Sif shows up on Earth, trying to convince Thor that Odin has been acting strange," said Darrin Franich of Entertainment Weekly.

Moreover, it has also been suggested that "Thor 3's" first teaser will be attached to "Avengers: Age of Ultron". Idris Elba, who has played the role of Heimdall in "Thor" movies, has shot a scene with Hemsworth and Tom Hiddleston for "Avengers: Age of Ultron", as reported by Master Herald. The scene may show Scarlett Witch introducing Thor to the destruction in Asgard. This would prompt him to leave the Earth and return to Asgard to protect it.
"Thor 3" is speculated to take off from where "Thor 2: The Dark World" left. It will show Loki, masquerading as Odin, sitting on the throne and safeguarding infinity gauntlet and other soul gems.
"Thor 3" has been officially titled "Thor: Ragnarok". The film is also speculated to have some high-pitch action.
"It was one of my first concerns at the beginning of the film. I said, 'Look I don't want him to feel he's just doing hand to hand combat. He's a God and we should see him off the ground more. We should see the power of that weapon and his abilities," said Hemsworth in his previous interview to Screen Rant.