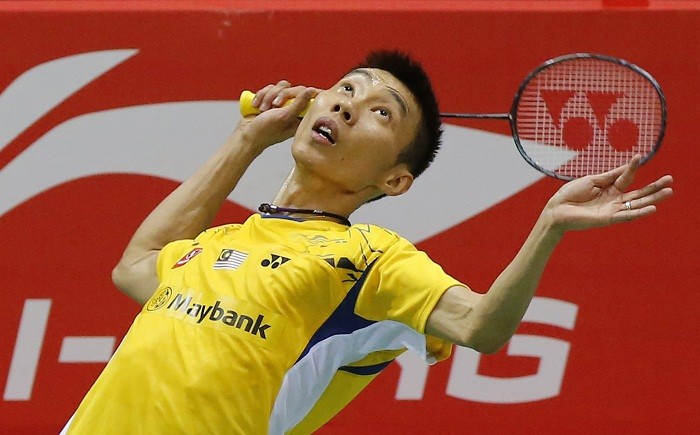 Five-time winners Malaysia will face Japan in the final for the prestigious Thomas Cup at the Siri Fort Sports Complex in Delhi on Sunday.
Malaysia are heading into the final with a convincing victory over Indonesia in the semifinals, while Japan outclassed defending champions China 3-0 in the second semis to book their finals berth.
World number one Lee Chong Wei overpowered his Indonesian opponent in straight games to provide Malaysia a positive start. The doubles provided the decisive edge to Malaysia when the pair of Tan Boon Heong and Hoon Thien How defeated world champions Mohammad Ahsan and Hendra Setiawan.
Chong Wei Feng continues his good run in the tournament and sealed the tie for Malaysia by overpowering Dionysius Hayom Rumbaka in the second singles. Chong has been in exceptional form in the tournament by winning all his four matches so far and will be playing against Kento Momota in the second singles in the title clash.
"I was prepared for any situation before the match," Chong said. "We just told ourselves to fight all the way. The team spirit was very good and that was one of the reasons for our success so far."
In the final, Lee Chong Wei will face world number four Kenichi Tago in the first singles. Tago defeated the world number two Chen Long in the semis and is expected to give a tough fight to the number one ranked Malaysian.
Lee Chong Wei said he is nervous heading into the Thomas Cup final, but he will put his best foot forward to clinch the first tie and provide Malaysia a winning start.
"This is my first time playing in the Thomas Cup final and I would be lying if I say I'm not nervous. But I will try my best to get the first point to make it easier for everyone," said Chong Wei.
"We must keep the same spirit going into the final, like when we took on South Korea, Denmark and Indonesia earlier."
Togo played long rallies in the semis and he opted to cut down heavy strokes against the higher-ranked opponent. "I have made some technical adjustments," said Tago. "I'm trying to be a more compact player."
Lee Chong Wei said beating Japan is not going to be easy as they outplayed China in the last encounter.
"China losing 3-1 or 3-2... You can perhaps imagine... but winning 3-0 was too much," Lee Chong Wei said. "I don't know whether it's a good result for badminton, but it's a good result for Japan. We hope to have a good final against them on Sunday."
Where to Watch Live
The match is scheduled for a 3:00 pm IST, 9:30 am GMT start, with live coverage on Star Sports 1 in India. The matches can be watched via live streaming option HERE, and can be live streamed by international viewers HERE.