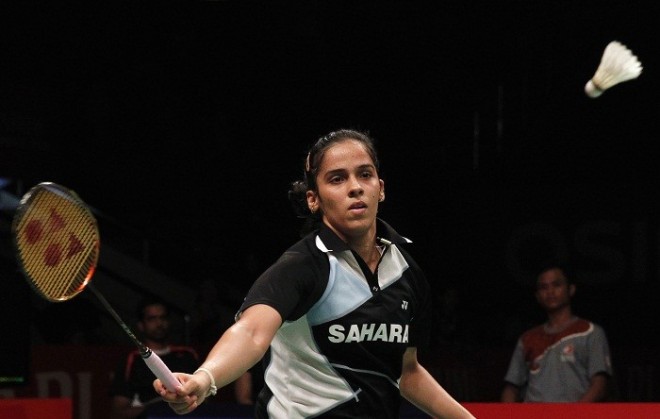 The Indian women's team is aiming to keep the winning momentum going against Thailand in the final group game of the Uber Cup at the Siri Fort Sports Complex on Tuesday.
Indian team is already through to the quarterfinals of the tournament by completing a sweep over Canada and defeating South Korea 4-1 in the second group game.
World number eight Saina Nehwal has won her both group games convincingly and played effortlessly in the second match against Pui Yin Yip. Saina said her movements have improved on the court and she is feeling fitter after working on fitness during the break.
"I am very happy that I have improved. I could see that in my movements today," Saina said. "Those were quite impressive to me. I feel fit. I am not a player who works really on my strokes but works physically for being more fitter."
"That's what is my main strength. I needed to skip one tournament for that because I needed to get back into good shape as there are tough matches ahead. The second half of the year is very tough? lot of big events like Commonwealth Games, Asian Games, etc. I just thought skipping tournament would good enough to get into shape," she explained.
Saina said her match against the world number four Ratchanok Intanon is going to be tough, as she has not defeated the Thai since 2012. The star shuttler added that based on the current form she is hoping for a positive outcome.
"Of course, Ratchanok is going to be very very tough but am happy that there are signs of improvement. The confidence still needs to be improved but that can only happen if I play well against the top players," Saina said.
"She (Ratchanok) has improved a lot. I have to think about tomorrow's match against her either tonight or tomorrow morning. But when you are in form and you are playing well, then you never know what can happen in a match," said Saina.
PV Sindhu after registering easy wins over Canada and Korea said she is happy with her performance and is prepared to face Thailand in the final group encounter. She added the match against Thailand is going to be tough and the team needs to remain focused right from the start.
"Those are going to be tough match and we have to be prepared for them," Sindhu said. "We have not still fully qualified. All the matches are really very difficult tomorrow against Thailand and we will have to focus from the first match itself. We hope we do well."
Where to Watch Live
The day's play is scheduled for an 9:00 am IST, 3:30 am GMT start, with live coverage on Star Sports 4 and Sport Sports HD 1 in India. The matches can be watched via live streaming option HERE, and can be live streamed by international viewers HERE.