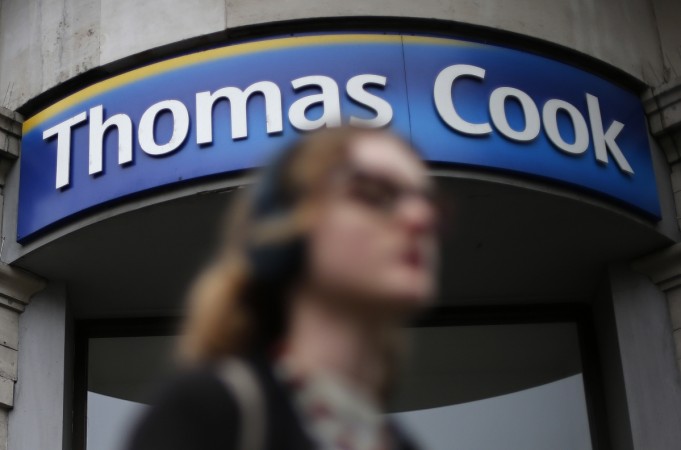 Thomas Cook was forced to halt online sale of foreign currencies on Friday and impose limits on transactions at its London branches due to the unexpected surge in demand for euros and dollars following Britain voting to exit European Union (EU) in Thursday's referendum.
"We have temporarily suspended our travel money website following unprecedented customer demand for foreign currency overnight and this morning. We apologise to all customers affected," the Financial Times quoted the company as saying in a statement.
The U.K.-based travel and holiday solutions company also imposed a £1,000 limit on currency sales at its shops in the wake of the sudden demand for the currency.
Meanwhile, Brexit augurs well for Indian travellers planning to travel to the country on holiday, given the pound took a beating on Friday.
A pound was equivalent to Rs 90.50 on Friday as against Rs. 100.11 the previous day, which translates into more benefits for travellers despite the budget remaining the same, according to NDTVProfit.
This means that earlier if you had to pay Rs 100 for a UK pound now you will have to pay only Rs 90. So if you keep your holiday budget the same, you will have more money to spend if you are traveling to UK.
Meanwhile, the London Stock Exchange's benchmark index — the FTSE 100 — opened trading on Friday with a loss of 8 percent tracking global equity markets that plunged after Britain's decision to exit the EU.
It trimmed losses later to trade at 6,094.80, down 3.84 percent, at around 1.30 p.m. local time. Shares of Barclays Plc were down 20 percent, while RBS (Royal Bank of Scotland) shares were trading 17.40 percent lower on the London Stock Exchange.
HSBC Holdings was down about 2.7 percent and International Consolidated Airlines Group (holding company of British Airways) was trading 23.6 percent lower.
Other major FTSE 100 losers included Lloyds Group, Marks and Spencer, Standard Life, Standard Chartered Bank and Vodafone Group while Unilever, Diageo and Glaxosmithkline were gaining.