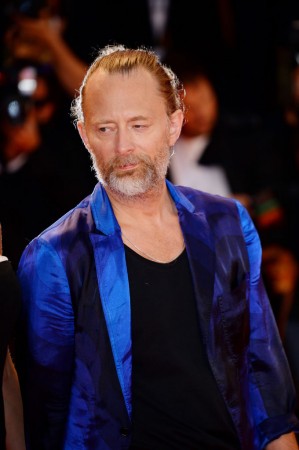 Everything was in its right place for Radiohead fans, when the Academy released the shortlist for this year's 'Best Original Song' category, with Thom York's, "Suspirium," the opening and closing theme song for the horror remake "Suspiria" as one of them.
Though this is the first feature film York has worked on, the horror is not over yet; because there have been instances in the past where artists have not made it to the nominations list. And we have to say that by Radiohead's standards "Suspirium" is the most avant-garde song in the category.
So who knows? With the likes of "Shallow" and tunes from "Mary Poppins Returns," the tension will definitely be there. But, let's keep that aside for a while. Because whatever the outcome, the short list has definitely made York very excited, who plans to attend the ceremony.
In an exclusive interview to Variety, York reveals that he is more excited by the prospect of an Oscar than Radiohead's induction into the Rock and Roll hall of fame. Although, they have been very outspoken about their obliviousness towards the concept of RARHF before, as York puts it, "we've always been very blasé about that stuff. So we don't want to offend anyone. We just think that we just don't quite understand it." He even cited how the English scene has yielded such a view in them, "I think our problem is essentially that every awards ceremony in the UK stinks," he said, "We grew up with the Brits, which is like this sort of drunken car crash that you don't want to get involved with."
But when it comes to the Oscars, York gets all perked up and clarifies how the Oscar thing makes a bit more sense as it has been explained to him a bit more. York remains hopeful that he gets nominated for the hard work of one and a half years that he has put. And also "sometimes it's nice to be recognized. Sometimes, if you understand what it means," aptly put by him.
And if you're still wondering if Thom York is being a snob by deliberately not attending the Hall of fame ceremony, then think again. He clarified that he will remain occupied with the Philaharmonie de Paris, for which he has written a piece for the production Katia and Marielle Labèque. The production will premiere on April 7th 2019, nine days after the Rock and Roll hall of fame induction.