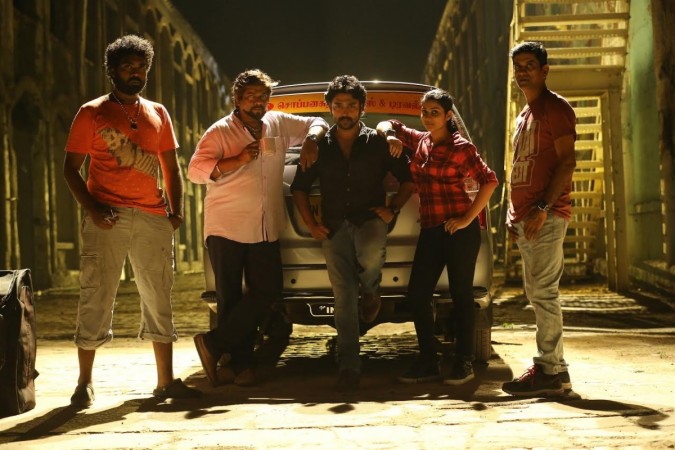 The makers of Thittam Pottu Thirudura Koottam have shot an important sequence involving the lead actors and over 2,000 artistes were part of it. With this, the shooting of the upcoming Tamil movie has come to an end.
The team of Thittam Pottu Thirudura Koottam worked relentlessly for three days without a break. The major sequence was filmed at a specially-erected set resembling a cricket ground.
"Half the battle is won for the concept if the location of the prescribed scene is created in a perfect mode. I'm thankful to my production designer Remiyan for executing such a hard job with perfection," director Sudhar said.
"Also, I thank my producers PS Raghunathan and Prabhu Venkatachalam for supporting me to execute my ideas. They provided whatever that is demanded for the shooting without any slightest hesitation. As a result, the outcome is indeed very impressive," he added.
The shooting of Thittam Pottu Thirudura Koottam has been wrapped up and the team is now getting ready to start the post-production works. The movie stars Chandran, Parthiepan, Chaams and Satna Titus, who was recently in news over her secret marriage with a distributor named Karthi.
The Tamil movie is likely to hit the screens in October.