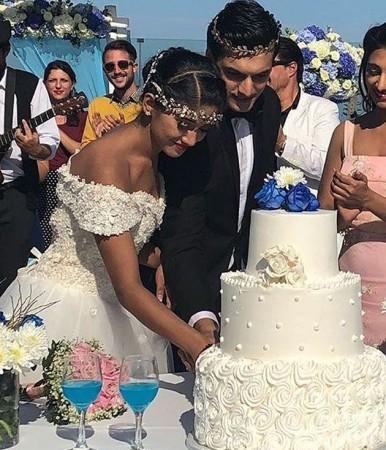 Popular show Yeh Rishta Kya Kehlata Hai is set to witness a major change as a member from its cast is set to quit the show. Priyanka Udhwani, who played the role of Karishma, will exit from show soon.
"The time has come to say goodbye to my show. I got to learn so many things from the talented people of the show," she told India Forums.
Asked the reason for her quitting show, the actress said she has nothing much to offer as the story has shifted to other members of the family. "As an actress, I wish to perform. I don't want to just join the crowd and stand still. I think nothing was left for me in the show. The story has now shifted to the other family.
"Even Anshul Pandey, who played my husband, has left the show. I continued for a while as I am emotionally attached to it. But it's high time to look forward to something new," she said.

Priyanka, who is best remembered for her character in Humko Deewana Kar Gaye, is now open to play lead roles or strong characters.
Meanwhile the makers of the longest-running Hindi TV show Yeh Rishta Kya Kehlata Hai surely know how to keep viewers hooked to the series.
The lead pair — Kartik and Naira, played by Mohsin Khan and Shivangi Joshi, respectively — has a massive fan base and the makers leave no stone unturned to cash in on their popularity.
A month ago, the team including Mohsin and Shivangi along with Rishi Dev and Mohena Singh (aka Naksh and Keerti), shot a romantic sequence in the beautiful locales of Greece. The sequence involved Mohsin and Naira's romantic moments and grabbed a lot of eyeballs.