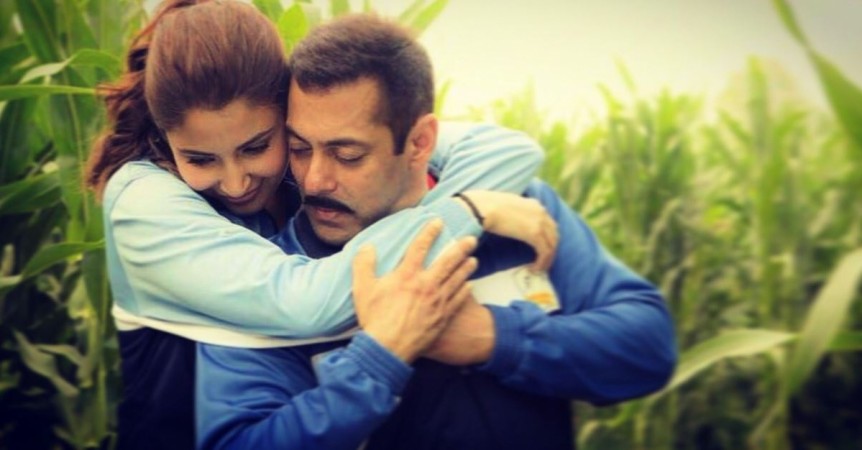 Salman Khan's inappropriate rape remark is hurting him in ways more than one. The repercussions are now spilling into his professional space too.
Apparently, his team is devising ways to cut down on media interactions, which means "Sultan" promotions get affected. A source told Mid-Day that the superstar and Anushka Sharma were scheduled to tour cities, but now they are going to skip some.
"Salman and his leading lady, Anushka Sharma, were supposed to visit various cities to promote the film. However, with the controversy attracting unsolicited attention, the makers want to skip a few city tours and limit Salman's appearances at promotional events so that he doesn't have to face awkward questions from the media," the insider further elaborated.
Meanwhile, the film's spokesperson said that the stars are promoting "Sultan" on reality shows, which was always the plan adding that nothing has changed. The daily's source, however, said that the team is going ahead with the promotional campaign carefully and has decided not to go overboard with it.
The rape remark has drawn some very strong reactions, and there's an ongoing discussion on whether or not the actor will apologise for it. However, his father, Salim Khan, has rendered an apology on his behalf on social media. Brother Arbaaz Khan said Salman shouldn't have said what he did, but his intentions weren't wrong.
"Now, the actor has asked everyone in his family to refrain from talking about it. He does not want the issue to take focus away from the film," the daily quoted the source as saying.
"Sultan" opens in theatres on July 6 and is directed by Ali Abbas Zafar.