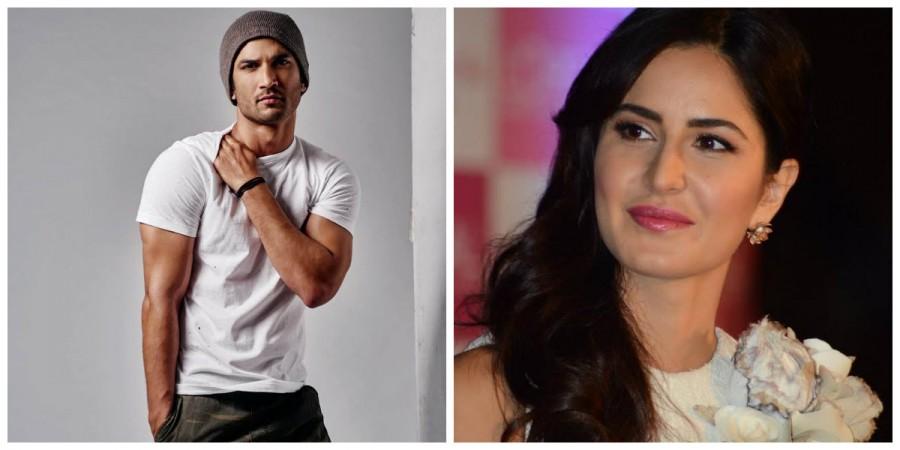 Katrina Kaif is apparently very impressed with Sushant Singh Rajput after the actor's performance in MS Dhoni: The Untold Story.
Katrina has not watched the movie yet but Sushant has become her current favourite actor. During a recent Facebook live chat, Katrina was asked who her favourite actor is and she immediately took Sushant's name, said a statement.
"I believe (have heard) that Sushant was very very good in Dhoni, which just released. I met my friend Gattu (Abhishek Kapoor) a few days back, who of course, was the director of Fitoor , which we did recently. And he said that he (Sushant) has done some amazing work, Congratulations there, to him," said Katrina in a statement.
Katrina and Sushant were supposed to work together in two movies -- Half Girlfriend and Fitoor. However, it did not happen, following which Katrina was seen with Aditya Roy Kapur in Fitoor and Half Girlfriend went to Arjun Kapoor and Shraddha Kapoor's kitty.
Meanwhile, Sushant is elated with the appreciation from the gorgeous actress. "I hope Katrina watches the film soon, and feels the same about my performance. I can flaunt about it in front of my friends back in Delhi," said the actor candidly in a statement.
The movie on MS Dhoni has become one of the biggest blockbusters of 2016. It is the most successful Bollywood biopics of all time with its box office collection reaching almost Rs 130 crore in the domestic market.