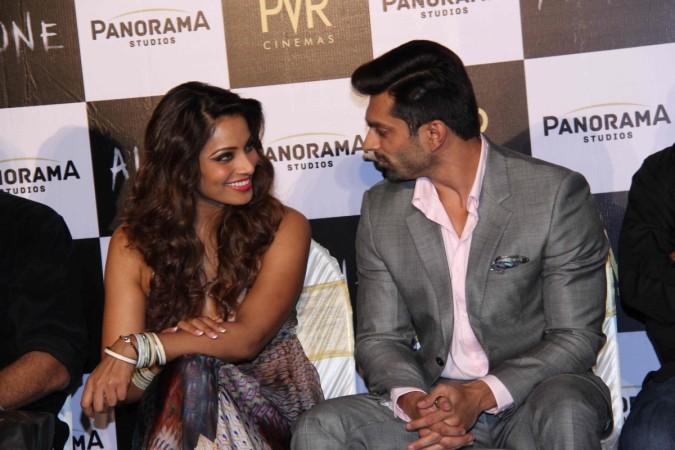 Karan Singh Grover and Bipasha Basu are reportedly set to tie the knot April this year, but a fresh report said that Karan wanted to tie the knot with the actress in 2015 itself. Karan wanted to marry Bipasha a year ago, but the latter's father, Hirak Basu, was not ready to accept him as his son-in-law due to his past failed marriages, according to the report.
"Even though Karan was clear, since early 2015, that he wanted to marry Bipasha, her father did not want her to tie the knot with him and even told his mother (Deepa Singh) this," the Mumbai Mirror quoted a source as saying.
The report added that Karan and his rumoured Bengali girlfriend wanted to be with each other against Basu's father's wishes and ultimately the doting father agreed to their wedding, which reportedly will take place April 30.
"Since her father wasn't ready to give them his blessings, the couple moved in together into a plush Khar apartment, much to their parents' dismay. After a year, their parents called it truce and Bipasha will take the pheras with Karan on April 30," the source said.
Although neither Karan nor Bipasha have confirmed anything about their rumoured relationship and reported marriage, the two never shy away from expressing their fondness for each other. They often enjoy vacations together and share photos of their trip on social media.
Earlier, there were reports that Karan's mother was also not happy about her son and Bipasha's relationship and she had even warned Karan that he would have to cut off ties with her if he marries the "Alone" actress. Karan's mother was not willing to accept Bipasha as her daughter-in-law due to her past relationships, according to the SpotboyE.
Karan was first married to Shraddha Nigam in 2008 but the two got divorced within a year. The actor then tied the knot with Jennifer Winget in 2012. His second marriage also failed and the two separated in 2014.