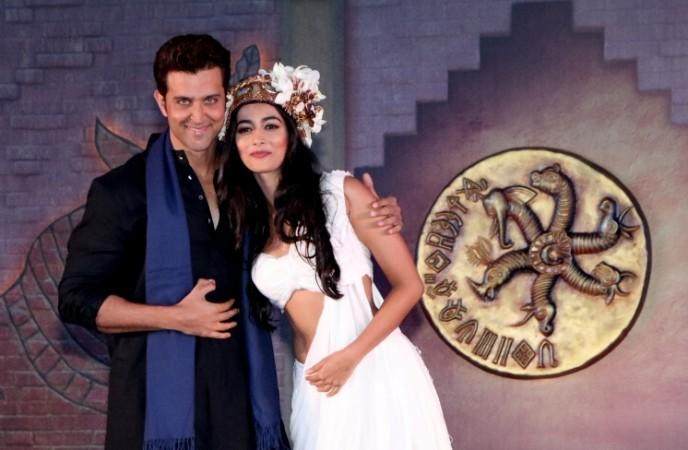 After apparently testing positive for dengue, fresh face Pooja Hegde has had to unfortunately cut down on media appearances before "Mohenjo Daro" hits screens. It is not clear if she will skip the promotions altogether.
Pooja had been unwell for a few days and so decided get herself checked. It was a couple of days ago that she was diagnosed with the disease, a source informed Deccan Chronicle.
"She had already committed and given her nod to multiple photo shoots and appearances, but will now have to back out. The makers of the film have, however, been very cordial, asking her to take her time to recover before jumping back into action," the insider further elaborated.
Pooja has made only three to four appearances so far. The one, in which, she was introduced to the media was so far the best. Hrithik couldn't stop praising his co-star, he said he was taken aback by the courage Pooja had shown in the scene where she had to look into his eyes.
Directed by Ashutosh Gowariker, the period film is set against the backdrop of the Harappan civilisation. Scheduled to open in theatres on Aug.12, it will clash with Akshay Kumar's "Rustom." The box office war is unfortunate as it is interesting.
Both "Mohenjo Daro" and "Rustom" are big-ticket films and the lead stars have massive fan following. While the latter is a step-ahead with its trailer and music, Hrithik's film's has been met with a lukewarm response so far. The clothing has been heavily criticised and the album reviews aren't that positive.