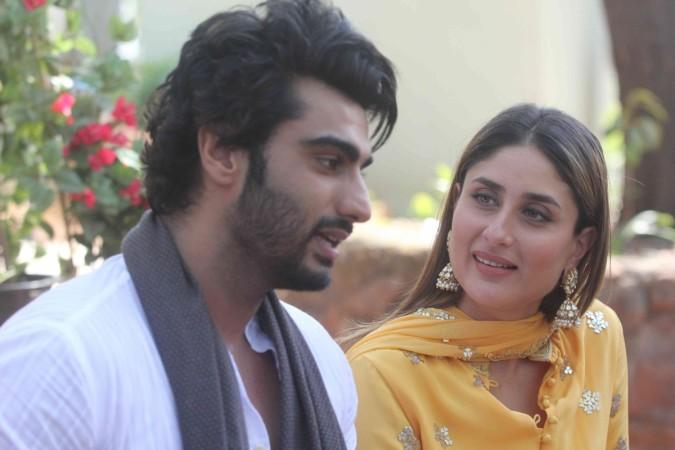 While "Ki and Ka" releases April 1 across 1,600 screens in India and 500 overseas, the film will see a limited release in mass-dominated circuits. This is due to the content being more appealing to the multiplex crowd.
The Catch News reported that the production house, Eros International, has opted for a "tight release strategy" to avoid cost of additional prints. The romantic-comedy, with a run time of two hours and eight minutes, has been awarded with a U/A certificate.
The R Balki directorial brings together Kareena Kapoor Khan and Arjun Kapoor on the big screen for the first time ever. The film focuses on house husband Kabir, who is more than willing to run errands around the house, while wife Kia steps out for work every day.
The central theme has caught viewers' attention, so have the kissing scenes. There has been a lot of noise around the intimate scenes, which the lead pair thinks is unnecessary.
"Kissing is such a generic thing. I don't understand why is it such huge problem? I have kissed in every film. I think it is best I don't comment anything, he told Pinkvilla earlier this month and added that how else would one show a live-in relationship.
Balki, who is touching upon a tricky topic with "Ki and Ka," told the Times of India that our country is conditioned to think that if a man does "feminine stuff," he is womanly. "Arjun is all masculine, and when he does gentle stuff there is no chance of questioning his masculinity," he added.
The film also features guest appearances by Amitabh and Jaya Bachchan.