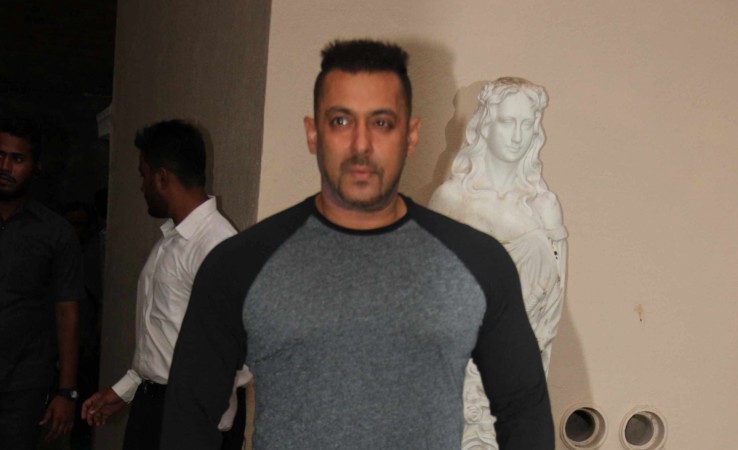 Of late, rumours have been doing the rounds that Salman Khan is moving out of his famous Galaxy Apartments in Bandra along with his parents and girlfriend Iulia Vantur. However, it turns out that the report is false and that the superstar is not planning to shift his home to another building.
Salman's father Salim Khan has confirmed it to Hindustan Times that there is no truth to the news. He also said that the report was a mere fabrication of journalists. "This news is so foolish. It has come to the point that when journalists can't find news, they create it. The person who has generated this story knows nothing about journalism or our family. We are going to continue living in Galaxy apartments. Salman won't be moving out either," he told the daily.
The veteran writer also questioned the ethics of journalism in recent times. "What has happened to the media? There was a time when people had faith in journalism. Reports were published after a journalist asked and got confirmation from the concerned person. Nowadays, it's all about printing the news [for the sake of it]. That's because the rest of the money comes in from ads, right?," he said.
Earlier, it was reported that the Tubelight actor was moving in to a new building, called Little Star, on Linking Road. The apartment was purchased by the superstar a few years ago. The report had also said that some construction work was being carried out, after which the interior designing would be done. Once the house would be ready, the Khan family would move in and make it their primary residence. The report further said that the family had no intention to sell their flat in Galaxy Apartments as they were sentimental as well as superstitious about the place.
Meanwhile, Salman is in Manali, Himachal Pradesh, shooting for Kabir Khan's upcoming flick Tubelight. Soon after wrapping up the first schedule, the actor will start shooting for controversial reality show Bigg Boss 10.