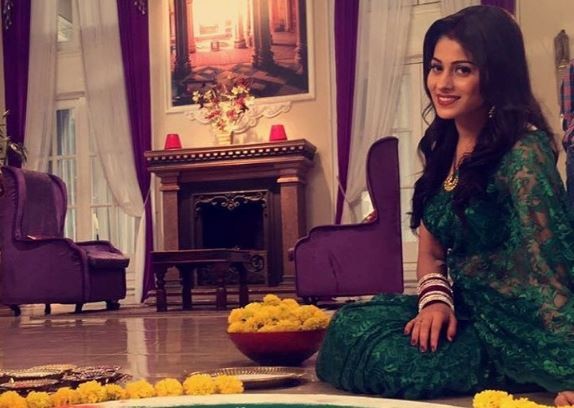 Arjun Bijlani and Aparna Dixit recently made headlines when reports surfaced that the two actors were spotted getting cozy at a suburban club in Mumbai. Both the actors were said to have been seen getting over-friendly with each other.
However, both Arjun and Aparna refuted the link-up rumour, and said that they are just good friends. "She's a good friend and everyone knows that. I have nothing more to say. I know her since long. We even party together at my place," Arjun told India Forums. Aparna, who was very upset with the news, also said that Arjun is a good friend of hers and that she knows him and his wife Neha for the past two years.
If this rumour was not enough to rattle Aparna, some more speculative talk linking her up with her co-star Krip Suri surfaced in no time. The Kalash actress was said to have feelings for Krip but the latter, however, showed no interest.
Aparna appears hurt by these reports, and feels that somebody is conspiring to malign her public image. "I don't know where these baseless rumours are coming, but it is a shame," she told SpotboyE. "Krip and I have been working together since a long time, there was no such news till now, that too at the heels of Arjun and my link-up rumours. I fear some jealous person wants to hurt my image."
Talking about her alleged relationship with Arjun, she said, "I know Arjun and his family very well and it hurts when such false stuff is carried. The no matter how many clarifications you give, the stigma still sticks."