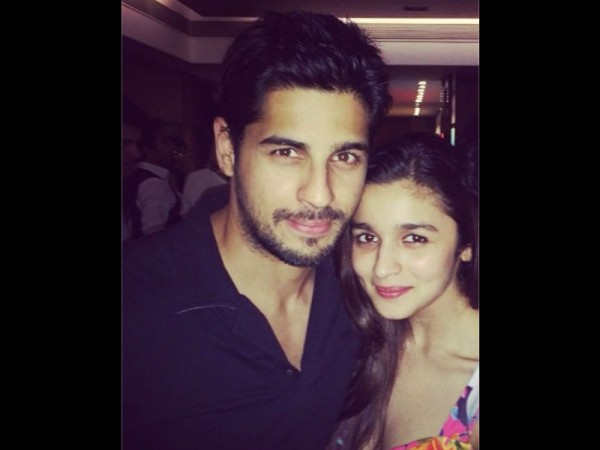 Alia Bhatt has spoken about Sidharth Malhotra's recent rumoured dinner date with a "mystery girl." Alia said her rumoured boyfriend never went on a date.
"I also asked him casually about his dinner with a 'mystery girl' and he said, 'I didn't go for one'," the "Udta Punjab" actress told ANI when asked to comment on Sidharth's reported dinner date with an unknown girl.
Sidharth's rumoured girlfriend also revealed her fondness for the actor. "I have developed a huge fondness for him and he will always be an important of my life," Alia said.
Although both Sidharth and Alia never shy away from showing their affection for each other, neither has ever admitted to their rumoured relationship.
There was a buzz of late that the two have parted ways, followed by reports that Sidharth was spotted along with a different girl at a Bandra restaurant. The report in the Times of India had also said Sidharth and the new girl went to the actor's house after dinner.
However, Alia's words for her rumoured beau suggest the two are still very much together, if at all rumours of them dating each other are true.
On the work front, Alia's upcoming movie "Udta Punjab," which also features Shahid Kapoor, Kareena Khan Kapoor and Diljit Dosanjh, is currently stuck with censor board issues. The board has reportedly asked the makers of the movie to drop the name "Punjab" from the title, but producer Anurag Kashyap is not ready to accept the suggestion. The film is slated to be released on June 17, but the ongoing hassles suggest the release date might be postponed.