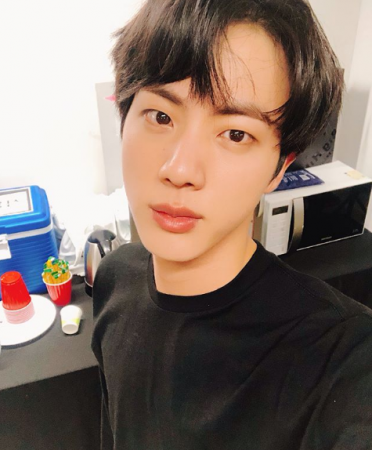 Popular K-pop group BTS member Jin posted a video, showing him cutting his own hair, on the group's official Twitter account on February 22, and people just can't stop talking about it.
Some found the act relatable while some criticized it. Fans, however, still found him cute after the haircut.
"Sweetie omg I keep coming back to this because I literally did the same thing a year ago hahaha," a user named Nich said.
"Ok but if there's one thing I've learned in my life is never to cut my own bangs! Jin you're a savage," said another user, niazin.
"This dude has stylist and everything and here he is cutting his hair with craft scissors," said user AnimeMep Nightcore.
"Yah!! I was really scared cuz you might hit your eyes..But I am glad it turned out alright," said user Jicky Kim, a concerned fan.
"I love your bangs Seokjin," commented user Marichell, another fan.
Meanwhile, a girl with the username trashlyn on Twitter posted a video in which she imitated the 25-year-old singer's entire act. She was seen trimming her own bangs just like him.
Jin's video
The original video showed Jin standing in front of a mirror, recording with his phone held in one hand and another cutting his bangs using what looked like a pair of craft scissors in his other hand.
"I will be cutting my hair. It's blocking my vision," he said before starting the haircut, according to Soompi.
Initially, he seemed really impressed with what he did. "Oh, I can see well now," he said after cutting the bangs halfway. Then he took a proper look at himself and suddenly panicked a bit at the result and quickly ended the video.
Check out BTS member Jin cutting his own hair: