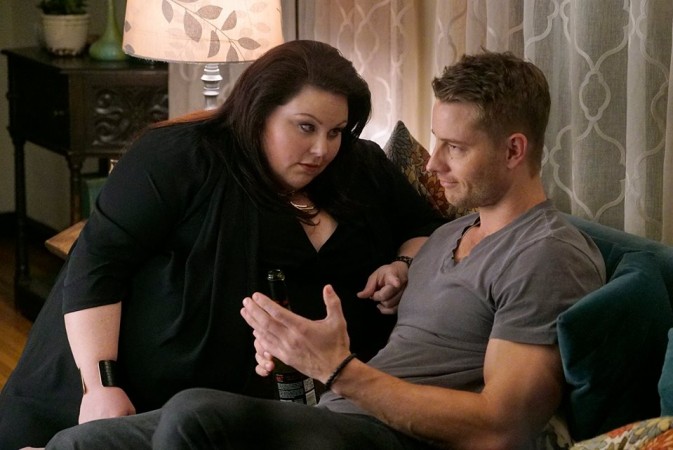 The long wait to find out what happened to Milo Ventimiglia's Jack on This is Us ended on Tuesday when it was revealed that Rebecca got together with Miguel only after her husband passed away, sometime after 2006.
We are yet to find out how he died, and this mystery will be solved before the season wraps up, revealed Ventimiglia and Mandy Moore during an interview with E News. This means viewers will see how Rebecca and her children deal with Jack's death.
"Before the end of the season, we'll have a greater idea of what happened," Moore, who plays Rebecca, said.
"That's the nice thing about this show is I think what the writers and what [creator] Dan [Fogelman] are wanting to do is definitely explore that idea of a family and how big and wide that can get, and understanding that things do happen in life—death happens, birth happens, life comes, life goes," Ventimiglia, who is her on-screen husband, explained. "Even though someone is gone, it doesn't mean they're gone and not in your everyday life."
This was evident in episode 5 when it was revealed that Kate continued watching the Steelers game with her father, but the only difference was that in the present day he was just a pile of ashes in an urn on her coffee table.
The next episode is titled Career Days and it will see Rebecca and Jack unsure of what to do with Randall when it is revealed that he is a gifted boy. Elsewhere in the episode, we'll see Randall unsure about where his career is heading and Kevin's relationship with Olivia taking a new direction. As for Kate, she will be on the hunt for a new job now that she is no longer Kevin's manager.
This is Us airs Tuesdays on NBC.