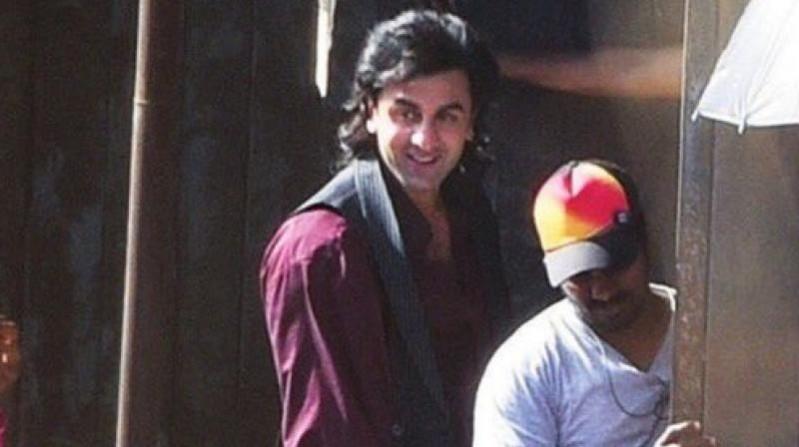 The biopic on Sanjay Dutt starring Ranbir Kapoor has reportedly received a title. It has been reported that the makers of the movie were little confused between two titles, but now it has been decided.
According to Mid-Day, the movie has been titled Sanju. The actor's close friends call him by this name, and so it has been set as the title.
Sanjay is also known by the name Baba, and hence Sanju Baba was another title that the team had in mind.
Ultimately the title Sanju has been finalised, according to the report. However, there has not been any official confirmation on this. Some reports stated that shooting for the film is almost done, and Ranbir is just left with one song to complete.
Directed by Rajkumar Hirani, the biopic on Sanjay is one of the most awaited flicks, and the leaked pictures of Ranbir from the sets of the movie had even raised the excitement level among fans.
Earlier, some photos had appeared on social media where Ranbir was seen looking almost exactly the same as Sanjay. His physical transformation had stunned all. Even Ranbir is very excited about the film.
"I am really keeping my fingers crossed for Sanjay Dutt biopic. It was an altogether different experience shooting for the film. I can't imagine and believe how much can a man go through hell in one life. He has paid for his deeds, made mistakes and got everything in this life. While filming there were times when I would observe him a lot, talk and walk like him but then I started to distance myself from him. After the image and look of Sanjay Dutt was released it was appreciated, but the role that I am portraying is not an act. I hope everyone likes it," the actor had told a publication earlier.