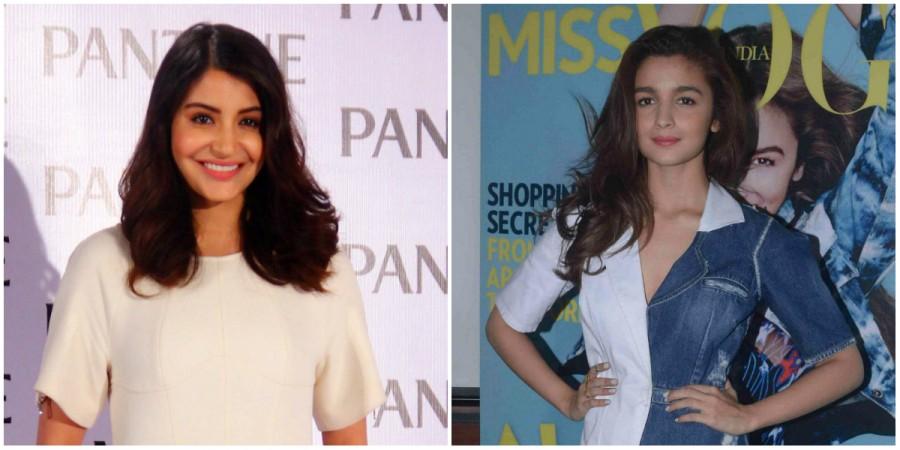 Anushka Sharma comes across as someone who is confident and ready to take on the world all by herself. And therefore, it was surprising when reports of the "Sultan" actress being insecure of Alia Bhatt surfaced.
According to BollywoodLife's sources Anushka was to sit on a bar stool and lip-sync to the female version of "Jag Ghoomeya." Because the set-up appeared similar to Alia's video of "Main Tenu Samjhawan Ki," Anushka "cited some very strong opposition."
Apparently, the "Sultan" leading lady didn't want her to be compared with Alia and is "scared" of the young star. So is Anushka insecure of Alia? The answer is best known to her.
However, going by Anushka's latest media interactions, it doesn't look like she's up to a cat fight right now. She's focused on her career and believes it's a gift and wants it to treat it with respect.
"As an actress, I feel I have been given this life and I want to make the most of it. I don't want to be seen everywhere. I am grateful for the fame. I am self-made and I feel very proud of that. At the same time, I treat my work with a lot of respect so it's like a gift for me," IANS quoted her as saying.
Anushka plays the role of a Haryana-based wreslter Aarfa and Sultan Ali Khan's (Salman Khan) love interest. She trained with wrestling professionals to get the moves and body language right. Scheduled to arrive in theatres on July 6, the sports-drama film also stars Randeep Hooda and Amit Sadh.