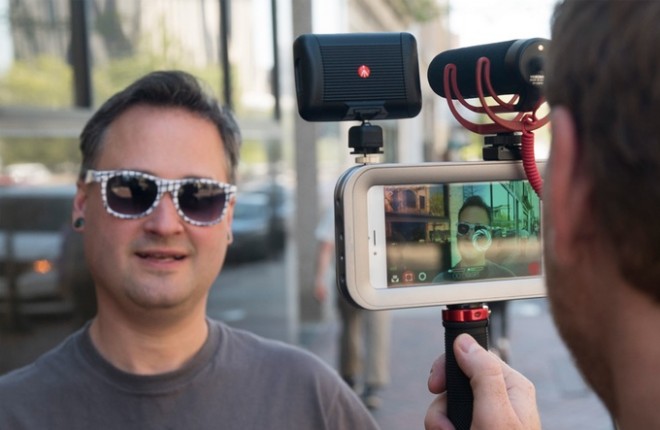 When it comes to imaging and shooting video, iPhones have time and again proven themselves, emphasising the power they have in them. While there are several accessories in the market that leverage the iPhone's versatility, the Helium Core — an iPhone chassis — could unlock the smartphone's potential even further.
While it may attach itself to the iPhone 6/6s and the 6 Plus/6s Plus' exteriors, the Helium Core is not a case. The word chassis describes it better. Made from aircraft-grade aluminium, the Helium Core features up to 17 quarter-inch mounting points, depending on which iPhone the chassis has been designed for, to which users can attach everything from external mics or lights and more. The mounts can also be used to attach the smartphone to hand-held grips, shoulder rigs and even cranes!
According to the Helium Core's creators, the extra-large form factor is to make the iPhone more substantial, and as a result, easier to hold. The chassis also comes with a lens mount that accepts 37mm threaded lenses. A cursory Google search for these lenses reveals several options to choose from.
The Helium Core is aimed at vloggers, mobile journalists and amateur filmmakers, photographers, live broadcasters on Facebook Live and Periscope, and travellers, and aims to offer professional-level solutions to people who mainly shoot on their iPhones.
The Helium Core can be found on Kickstarter and at the time of writing this article can be picked up for a $93 pledge, with only one Mega-Early Bird piece being available.