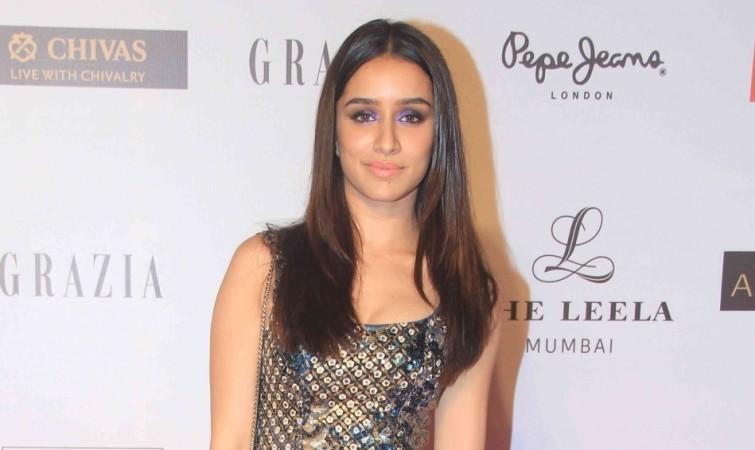 A semi-nude photo captioned "nude Shraddha Kapoor???" is doing the rounds on social media. The photo has created a buzz on Instagram with users and fans dismissing it as yet another fake and morphed celeb photo. But many are still confused.
The picture shows the woman resembling the actress lying on a bed, covering her assets with just a white sheet. One Instagram account shared the photo, which is shot from a high angle.
Shraddha is not someone who is known for doing such steamy photoshoots.
In highest probability, this photo appears to be a morphed one.Having said that, it has been morphed by an expert that even the ardent fans of the actress got confused and many even expressed shock that they had never expected that she would pose for such a photo.
There are many such photoshopped nude and semi-nude photos of popular Bollywood actresses on the internet, but it is easy to make out the authenticity in most of those photos.
While many remained confused over the authenticity of the photo a good number of users outrightly dismissed it as fake. We also feel it is a fake one.
Nonetheless, going topless or posing nude for photoshoots are no more a rare thing in Bollywood. Many actresses have lately been going extremely bold in certain photoshoots.
The latest in line was Esha Gupta. The actress had first teased her fans by sharing some steamy bikini pictures on social media. She had later taken it to a next level by going topless. And then, Esha had posed completely nude in an aesthetically shot photoshoot.
She was much slut-shamed for the pictures, but the bold diva remained unfazed by such criticism, and had argued that those photos were aesthetically shot.
Some other Bollywood divas who often raise the mercury level with their sizzling photos are Amy Jackson, Poonam Pandey, Riya Sen and Disha Patani among others.