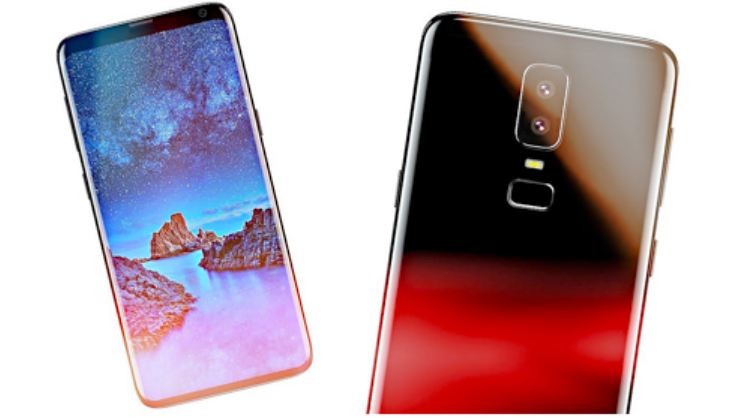 Thanks to the continuous flow of leaks and rumours surrounding Samsung's next flagship smartphone, dubbed the Galaxy S9, we probably know how the upcoming device will finally look like. While Samsung hasn't yet confirmed any of those speculative reports, the so-called leaked renders of the handset have apparently helped a Chinese company to produce a knock-off of the Galaxy S9.
The clone has been made by China's Vkworld, and it carries a similar model number of S9. Unlike the Samsung Galaxy S9 which is expected to feature single-lens camera, the Vkworld S9 sports a dual-camera setup on the back, similar to what has been rumoured for the Galaxy S9+.
The handset, which has thin Galaxy S9-like bezels and 18:9 aspect ratio, also comes with a 5.99-inch display with 2K resolution support. The phone is powered by a deca-core MediaTek Helio X30 processor, coupled with 6GB of RAM and 128GB of storage.
One of the most impressive features of the Vkworld S9 is the massive 5,000mAh battery, which is very likely to over-shine that of the Galaxy S9. Interestingly, this year's Vkworld S8 also featured bezel-less display, face recognition, and an even bigger 5,500mAh battery.
According to rumours, the South Korean tech giant could increase the battery capacity in the Galaxy S9 to 3,200mAh, 200mAh more than what we see in its predecessor.
Although the battery capacity of the top-end Galaxy S9+ is still unknown, Samsung is likely to increase it proportionately to match the device's big screen. The existing Galaxy S8 features a 3,000mAh whereas the Galaxy S8+ comes with a 3,500mAh battery.
When it comes to pricing, the Vkworld S9 will cost $300 when it will launch next spring. The Galaxy S9, on the other hand, is speculated to debut before that, probably at the MWC in February.
Source: AndroidGuys