Samsung's smartphone portfolio is increasing rapidly and it covers a wide range of price categories. From flagship premium phones to entry-level smartphones, shoppers can easily find their new smartphone that matches their budget. But once in a while comes a sale that brings down the cost of those phones to make your upgrade worthy.
What if we told you now is the time? Flipkart is hosting its traditional Samsung Mobiles Fest on its e-commerce platform, giving away attractive discounts on a wide range of smartphones, including the latest flagships – Galaxy S8 and Galaxy S8+.
If you're wish-list on Flipkart included a Samsung smartphone and it's going stale, check out the new offers to finally settle the score. Starting Monday, November 6, till Wednesday, November 8, you'll find some exclusive deals on Samsung Galaxy smartphones that'll save you a few bucks.
In addition to special prices, shoppers also enjoy no-cost EMIs and exchange bonuses. So let's quickly give you a brief on all the Samsung Galaxy smartphones and their discounted prices during the two-day sale.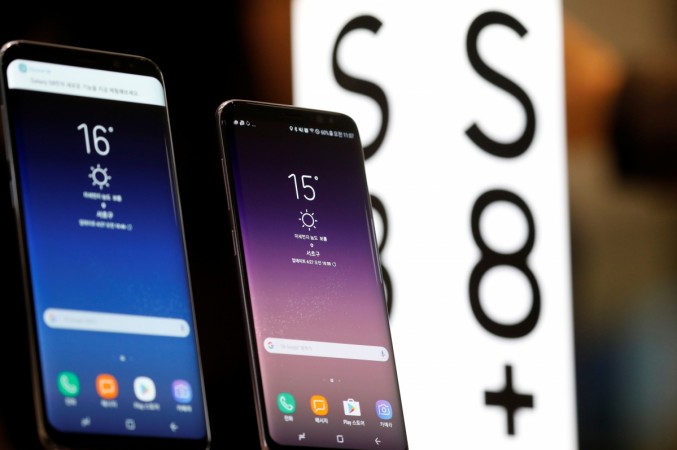 Samsung Galaxy S8 64GB: Rs 57,990 (comes with No Cost EMI + up to Rs 20,000 off on exchange)
Samsung Galaxy S8+ 64GB: Rs 64,990 (comes with No Cost EMI + up to Rs 20,000 off on exchange)
Samsung Galaxy S7: Rs 29,990 (Rs 16,010 off)
Samsung Galaxy On Max: Rs 14,990 (Rs 2,000 off)
Samsung Galaxy On5: Rs 6,490 (Rs 2,500 off)
Samsung Galaxy On7: Rs 6,990 (Rs 1,500 off)
Samsung Galaxy On Nxt 64GB: Rs 13,900 (Rs 4,000 off)
Samsung Galaxy J3 Pro: Rs 7,490 (Rs 1,000 off)
Samsung Galaxy C9 Pro: Rs 29,900 (Rs 4,100 off)
Samsung Galaxy J7 – 6 (2016): Rs 9,790 (Rs 4,010 off)