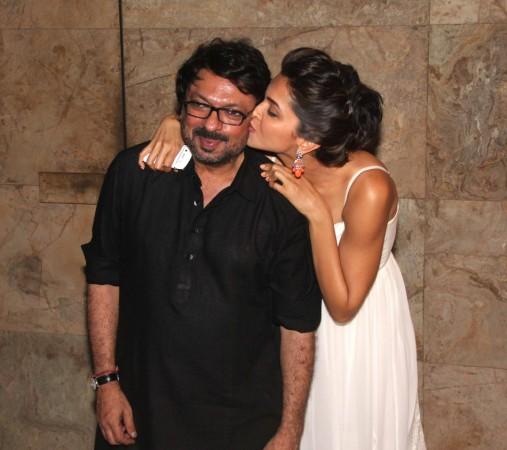 Recently, Deepika Padukone has been spotted sporting new hair colour. The actress, who has been named the brand ambassador of an international hair coloured brand, has been experimenting with different shades of the brand.
All is not well between Deepika Padukone and Ranveer Singh; Padmavati actress upset with her beau?
While the actress looks fabulous in her new look, it seems her tresses has become a cause of worry for Padmavati director Sanjay Leela Bhansali and all for a valid reason.
According to reports, Bhansali is not happy with his Padmavati actress' coloured tresses as her role as Rani Padmavati from the 14th century cannot be shown with coloured hair. The actress has to don her original hair colour before resuming the shoot of the period drama.
"Deepika is now the ambassador of a hair colour brand, she will experiment with their new shades. She is currently experimenting for the right shade for her red carpet look at Cannes next month. In Bhansali's period film, she can't be seen with brown and gold hair. He can't show a Rajput queen from the 14th century with blonde streaks. Shooting of the film is commencing with her soon, so the actress will need to go back on her original black colour before she starts the film," a source told DNA.
Padmavati will see Deepika as queen of Chittor, Rani Padmavati, while Ranveer Singh will be seen as ruler Alauddin Khilji. Shahid Kapoor will essay the role of Rani Padmavati's husband, Raja Ratan Singh of Chittor.
Recently, Padmavati's shoot was stalled after some miscreants vandalised the sets in Kolhapur, Maharashtra. A few months ago, the shooting at Jaipur, Rajasthan was disrupted by members of fringe groups over alleged bending of historical facts. Apparently, the outrage among the group kicked off due to a rumour about a dream romance sequence between Deepika and Ranveer's characters, which the protesters claimed had never happened in history.